Microsoft is bringing Windows Holographic to all Windows 10 users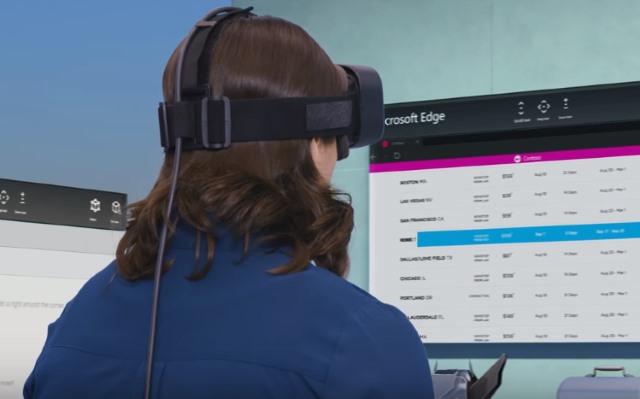 Believe the hype and you're probably under the impression that virtual reality, augmented reality, or some hybrid of the two is where the future of computing lies.
Microsoft certainly thinks that AR/VR has an important role to play and today the company announced that an update to Windows 10 next year will bring Windows Holographic to everyone. The company is working with Intel to come up with the specification for mixed reality ready PCs and head mounted displays.
Terry Myerson made the announcement, saying that an update will be made available at some point in 2017. Speaking at the Intel Developer Forum in San Francisco, he gave no indication of quite when the update would appear next year, but Windows Insiders should expect to get their hands on a preview version before long.
Writing on the Windows blog, Myerson explains what work has been done, and what it means for users:
Intel and Microsoft are collaborating on a specification for mixed reality ready PCs and head mounted displays (HMDs). Our shared goal is to enable our hardware partners to build a broad range of devices for the mainstream consumer and business markets. We are working with several partners on the spec today, and plan to publicly release v1 of the spec at the Windows Hardware Engineering Community (WinHEC) conference in Shenzhen in December.

Next year, we will be releasing an update to Windows 10, which will enable mainstream PCs to run the Windows Holographic shell and associated mixed reality and universal Windows applications. The Windows Holographic shell enables an entirely new experience for multi-tasking in mixed reality, blending 2D and 3D apps at the same time, while supporting a broad range of 6 degrees of freedom devices.
Windows Holographic will serve as a consumer-friendly, cheaper alternative to HoloLens, and Microsoft shared a video of the technology in action. It is described as "a real Windows 10 holographic experience, running on an inexpensive and tiny Intel NUC at 90 fps":