Privacy-flouting, Apple-only social app Lifestage is Facebook's desperate attempt to stay relevant to teens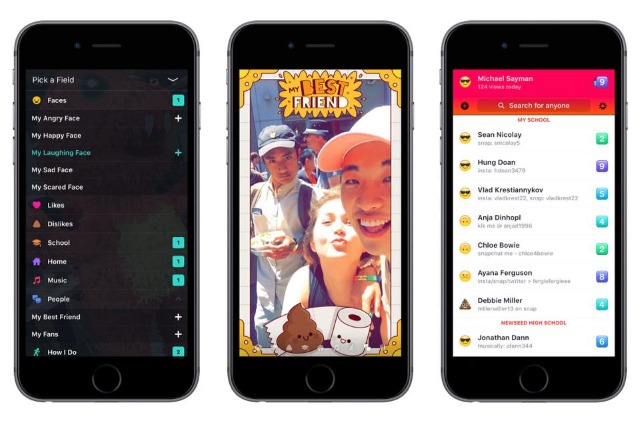 Facebook has become so ubiquitous that even your mum is using it. This is just one of the many reasons the social networking giant has lost any vestiges of coolness, but the company is keen to try to claw some back.
The latest attempt to get down with the kids is a new social app called Lifestage. Aimed at 'high schoolers' the app is available for iPhone and iPad and for those with a profile it "makes it easy and fun to share a visual profile of who you are with your school network". It looks and sounds godawful, and comes across as a privacy nightmare.
Created by Michael Sayman over the course of two years, "Lifestage looks back at the days of Facebook from 2004 and explores what can be done if we went back and turned the crank all the way forward to 2016 with video-first". There's also talk of "explor[ing] that concept of 'who I am' once again, but for Generation Z in 2016". Turned off yet?
In many ways, Lifestage sees Facebook going back to its roots, launching through the education system on a school by school basis. In order for a school to be 'unlocked', 20 students from it need to sign up for accounts. Never happier than when its infantilizing people, Facebook says:
Profile pictures are great, but we want to keep exploring further. And with Lifestage, we went all out. A collection of videos depicting all your facial expressions gives people a way to express themselves in a whole new way. Ranging from "My Happy Face" to "My Tired Face" to "My Friday Face".

In addition, from "How I Dance" to "In My Fridge", there are dozens of fields that can be filled in on your profile that can provide so many aspects of your identity that were previously impossible to share with text.
As this is Facebook, there are the usual concerns about privacy to keep in mind. The company says:
Please note: Everything you post in Lifestage is always public and viewable by everyone, inside and outside your school. There is no way to limit the audience of your videos. We can't confirm that people who claim to go to a certain school actually go to that school. All videos you upload to your profile are fully public content.
If you want to try out the app, you can download it from iTunes -- assuming you're of the right age, of course, and assuming you have zero concern about privacy.