NBC comes to Sling TV, sort of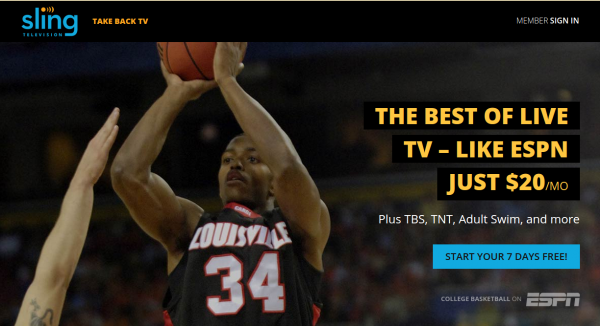 Sling TV has received a lot of publicity lately. Getting your television fix over the internet is no longer a new thing thanks to services like YouTube and Hulu, but Sling takes things to another level, delivering live TV that mimics cable and satellite and features channels like CNN and ESPN to name just two.
Now NBC is finally arriving, even though you could already get MSNBC and NBC Sports. However, there's a bit of catch with this addition.
It's not live, but on-demand only. In other words, you'll be watching content previously shown on the network. The company states that "Starting today, NBC's on-demand channel is available nationwide for Sling Blue customers, at no additional cost".
That raises the question, what is Sling Blue? Orange is the lowest level, Blue is the middle and Orange + Blue is the premium level. It's really just a question of how many channels you want to receive, same as any service.
There is good news. Arnol Bishnol of Sling TV points out that "If you currently only subscribe to Sling Orange, no worries. You can easily add Sling Blue to your subscription and take advantage our recently announced $5 discount, available when you subscribe to both Sling Orange and Sling Blue for a total of $40 per month".
That's still quite a jump, doubling your price per month. It really comes down to whether the extra channels are worth the money to you.