YouTube tells Philip DeFranco it hasn't changed its policy on demonetizing videos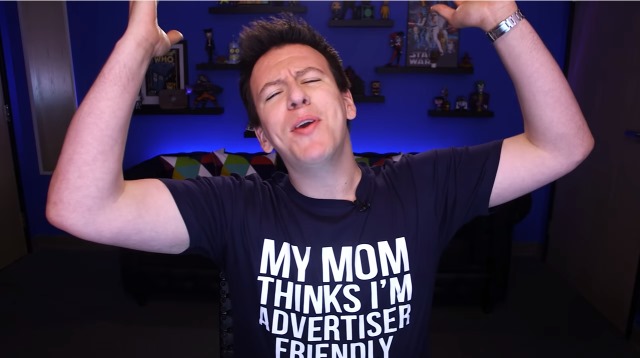 There has been much wailing and gnashing of teeth from YouTubers in recent days as rumors started to circulate that YouTube was demonetizing videos deemed not "advertiser friendly". Seasoned 'Tuber Philip DeFranco was one of the more high-profile to speak out, likening YouTube's actions to "censoring" people by hitting them in the wallet.
But YouTube has responded to these claims by saying that its policy on video monetization has not changed at all. While YouTubers have just started to complain that video about depression, videos with swearing, videos with controversial subject matter, and so on are being denied the opportunity to make money from ads, YouTube says the only thing that has changed is the way users are notified. DeFranco says this is "very concerning" and reveals that YouTube has clearly been secretly demonetizing videos for a while.
DeFranco, and many others, have noticed that certain videos they have uploaded have been stripped of ads, and therefore do not make any money. YouTube's policies indicate a number of reasons ads may not be displayed on videos: "Sexually suggestive content including partial nudity and sexual humour, violence, including displays of serious injury and events related to violent extremism, inappropriate language including harassment, profanity and vulgar language, promotion of drugs and regulated substances, including selling, use and abuse of such items and controversial or sensitive subjects and events, including subjects related to war, political conflicts, natural disasters and tragedies even if graphic imagery is not shown".
But while users have complained that there has been a change in policy, YouTube flatly denies this. The company issued a statement which says: "While our policy of demonetizing videos dues to advertiser-friendly concerns hasn't changed, we've recently improved the notification and appeal process to ensure better communication."
The company goes on to say:
We recently started rolling out improved notifications in Video Manager to make it clearer to creators when a video is demonetised due to advertiser-friendly content concerns as well as to make it easy to appeal […] Today, it's become clear to us that there is some confusion in the creator community, so we wanted to take a moment to clarify things: we did not change our policy of demonising videos that may not be appropriate for Google's brand advertisers. Nor have we changed how these policies are enforced.
DeFranco has used both YouTube and Twitter to raise awareness of what is happening, and tweeted:
Youtube: This isn't a policy change, its just a notification/appeal change.
Me: So before you were just turning off ads and not emailing us?

— Phil DeFranco @ PAX (@PhillyD) September 1, 2016
He says that while the fact that appealing demonetization decisions is now easier, YouTube has also accidentally revealed that clandestine demonetization has been going on for some time.