The FAA may ban Samsung's Galaxy Note7 on flights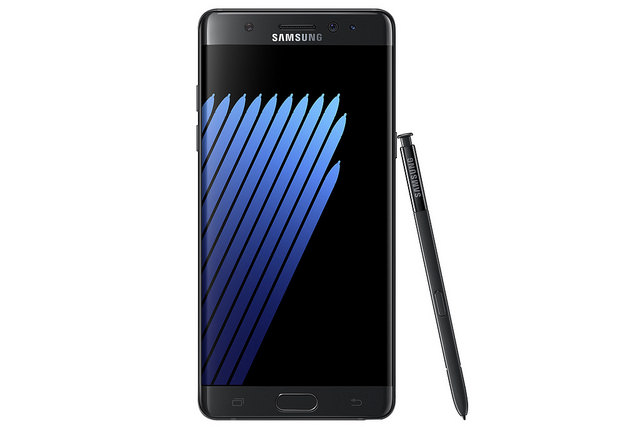 Samsung has recalled the Galaxy Note7 after receiving reports of exploding batteries from early adopters, and the Federal Aviation Administration has taken notice. Due to the risks posed by the faulty batteries, the Android flagship could soon be banned on flights.
There is no telling when or if a Galaxy Note7 will explode -- which is likely why Samsung has announced a recall so early -- and there is no telling what could happen if that takes place during a flight. By the looks of units which have exploded so far, it could lead to some serious burns, at least -- which cannot really be treated in the air.
The FAA says that it is assessing the situation, and, together with the Hazardous Material Safety Administration, is currently "working on guidance related to this issue", according to a statement given to Gizmodo.
The FAA's decision is apparently being made more difficult by the fact that Samsung has not involved the Consumer Product Safety Commission in the recall, which is how these things should be ideally handled. The South Korean maker is performing the recall all on its own -- as a result, there have been reports of stores continuing to sell the Galaxy Note7 after the news of the recall broke last week.
Samsung is believed to have sold about one million Galaxy Note7s so far, and manufactured 2.5 million units in total. A report from Bloomberg estimates that 70 percent of the manufactured units are affected, with the other 30 percent using safe batteries from a third-party supplier. The affected batteries are said to be made by Samsung subsidiary Samsung SDI.
Gizmodo says that, in the absence of an official FAA position, the major US airlines have no plans at this point to ban the Galaxy Note7 on their flights. Quite possibly, there have been no incidents so far to justify going through all the hassle to check flyers' phones -- the only reliable way of making sure no Galaxy Note7 finds its way on board one of their airplanes.