Sony announces PlayStation 4 Pro and slimmer 'standard' PS4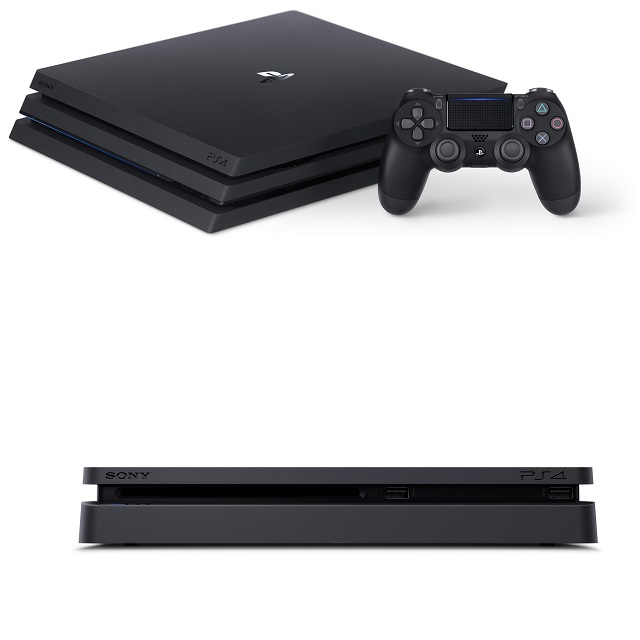 Can you believe it is almost four years since the PlayStation 4 was initially announced? Since then, the video game console landscape has been wild. Nintendo totally dropped the ball with the Wii U, while Microsoft has been giving Sony consistent competition with its Xbox One. Actually, the Windows-maker recently released a more svelte version if its console, making the PlayStation 4 look a bit dated.
Today, Sony sort of follows Microsoft's lead by announcing a slimmer version of its existing PS4. The company refers to this refresh as the 'standard' version of its console. This is important to note, you see, as Sony also announces the PlayStation 4 Pro -- a more powerful version of the console. Even with the added CPU and GPU horsepower, that naming convention seems a bit silly -- how the heck is a video game console professional?
"The new standard PS4 is starting to ship to retailers now and will be available by September 15 for a suggested retail price of $299.99, representing great value for gamers who haven't joined the PS4 community just yet. Our engineering and design teams collaborated to consolidate PS4's high-performance technology into a smaller, more energy efficient form factor. When comparing the new PS4 model to the current model, we've reduced volume by 30 percent, weight by 16 percent, and power consumption by 28 percent. Despite the sleek design, the new model packs all of the same powerful components that have made PS4 the best place to play", says Andrew House, President and Global CEO, Sony PlayStation.
House explains the more powerful variant by saying, "with PlayStation 4 Pro our goal is to deliver innovation in the form of cutting-edge visuals and graphics while in the midst of the PS4's lifecycle. PS4 Pro, which launches November 10, 2016, for a suggested retail price of $399.99, enhances PS4 games by supporting the latest in imaging technology through 4K resolution and High Dynamic Range (HDR), as well as smoother frame rates. Games that already look extraordinary on PS4 will look richer and more detailed, thanks to the more powerful GPU and faster CPU at the heart of PS4 Pro".
By making the price difference a mere $100, Sony is wisely letting consumers choose the console that best meets their wants and needs. While hardcore gamers won't think twice about spending an extra Benjamin on the Pro variant, casual gamers might appreciate the cost savings. Parents in particular could target the lower-cost slim model this holiday season if they are shopping on a budget. Keep in mind, all PS4 games will work on both -- the Pro will not get exclusive titles.
Existing PlayStation 4 owners, please do not fret -- you aren't being left out of the excitement. Sony will be releasing a firmware update to enable HDR video for older PS4's too.
If you want to buy the PlayStation 4 Pro, it can be yours on November 10. The refreshed PS4 standard hits stores on September 15.