Microsoft's smaller Xbox One S launches August 2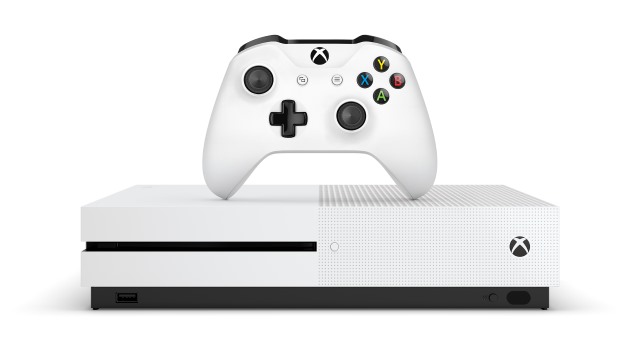 It has been a few weeks since we learned about the slimmer Xbox One S, and now we know when eager gamers can get their hands on the new console. August 2 is the big date which also sees the launch of Windows 10 Anniversary Update.
As well as being smaller, the Xbox One S also features a built-in power supply (bye bye, power brick!), up to 2TB of storage, and support for 4K Ultra HD with High Dynamic Range (HDR). The newly announced launch date is not just the date the console hits retail stores in many regions, it is the date those who have pre-ordered should receive their Xbox One S. In all, three versions of the console are available.
It's the 2TB model that's grabbing the headlines and the attention of keen gamers, and this model will launch in 'limited numbers' priced at $399. The console will launch in Australia, Austria, Belgium, Canada, Czech Republic, Denmark, Finland, France, Germany, Greece, Hungary, Ireland, Italy, Netherlands, New Zealand, Norway, Poland, Portugal, Slovakia, Spain, Sweden, Switzerland, Turkey, UK and United States.
For anyone looking for a slightly cheaper option, the 1TB model will cost $349, while $299 will get you a 500GB version. If you want to add to the single Xbox Wireless Controller included as standard, this will set you back a further $59.99.
Check out the video below in which Microsoft shows off everything that's great about the latest version of its game console:
Microsoft warns that 'availability is limited and demand is high so you'll want to check with your local retailer for more information and pre-order your console soon,' pointing out that pre-orders can be placed at microsoftstore.com.