Microsoft has the most open source contributors on GitHub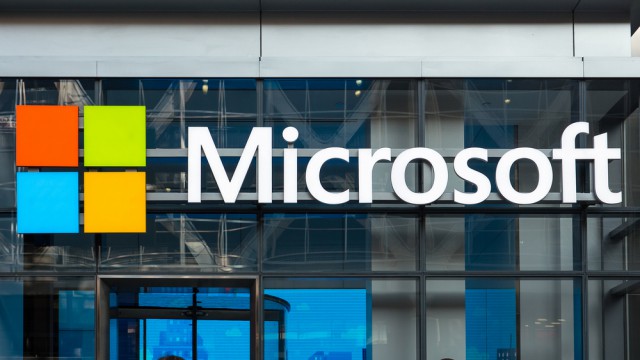 GitHub has published The state of the Octoverse 2016, a very interesting report that offers an insight into how its 14 million users leveraged the hugely popular repository this year. Among them is a list of organizations with the most open source contributors, most popular coding languages, most used emoji reactions, new user interactions and much more.
The list of organizations with the most open source contributions is particularly interesting, because it shows Microsoft leading the pack with over 16,000 users. The software giant is followed by Facebook and Docker, with Google only coming in fifth place. For folks who associate Microsoft with closed-source this must come as a pretty big surprise.
In fact, it may even surprise folks who have been following Microsoft's activities in recent years. Yes, the software giant has become a high-profile player in the open-source world, but you could be forgiven for thinking that it is not as invested in open source as GitHub makes it out to be.
Keep in mind that we are only looking at GitHub here, which is indeed one of the most popular online repositories but it is also one of the many options big players have at their disposal for distributing and managing code. Still, it is an impressive achievement, though it is also worth noting that Microsoft has well over 100,000 employees.
GitHub notes that the vast majority (85 percent) of requests for a change to be made with the code comes from within organizations. Repositories owned by organizations have seen 66.3 million pull requests so far in 2016, while those owned by users reached 11.3 million pull requests. In contrast, in 2013, those figures were 7.7 million and 1.5 million, respectively.
GitHub also says that nearly half (44 percent) of Fortune 50 companies use GitHub Enterprise, going up to half for Fortune 10 players. GitHub Enterprise has users in various industries -- the most popular of which is Software and Internet -- like education, manufacturing, healthcare, retail and telecom.
The state of the Octoverse 2016 reveals that JavaScript is, by far, the most popular language used by GitHub users, followed by Java and Python. C++ is in sixth place, C# is in eight, and Objective C comes in 12th place. Worth noting that Swift also makes the list, coming in 14th place.
To show how new users are interacting with GitHub, the report says that more than 815,000 users out of the 5.2 million new users that joined GitHub this year have made their first pull request and more than 2.8 million have created a repository. There are also over 165,000 student developer packs.
The countries with the biggest increase in new user signups are China (97 percent), Indonesia (90 percent), India (76 percent), Russia (74 percent), Brazil (64 percent), and Japan (52 percent).
For the full report, click here to read The state of the Octoverse 2016.
Photo Credit: pio3 / Shutterstock.com