The best new features in macOS Sierra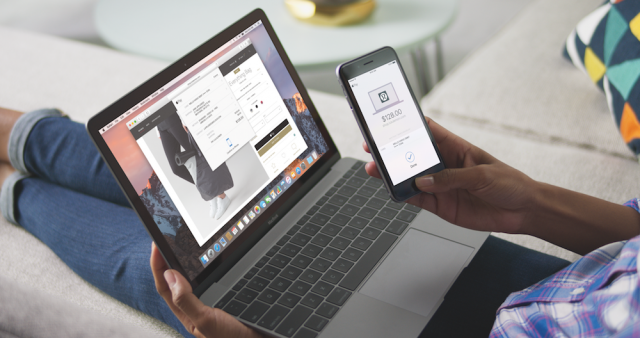 Apple has officially released macOS Sierra, the latest version of its Mac operating system. Just like its recent predecessors, it is available for free. But, unlike any of the major releases introduced since 2001, it no longer bears the OS X name, as Apple wants to bring it in line with its other consumer-facing operating systems.
So, it is called macOS Sierra, and not OS X 10.12 Sierra. Does that mean it is a completely new operating system underneath? No. What Apple has done is improve upon OS X 10.11 El Capitan by adding a significant number of changes that should keep Mac users happy for one more year. The user experience has not been changed dramatically, though there are some pretty exciting things in macOS Sierra.
Hey, Siri
Siri has finally landed on Macs. It is the biggest new feature in macOS Sierra, and if you have been relying on the voice assistant on your iPhone you will probably want to take advantage of it here as well. The list of things that Siri can do is pretty similar to what you have been used to on iOS, so you can expect to have pretty much the same user experience.
If you ask Siri what it can do, it'll show a list of things that you can ask it to do, which includes opening apps, messaging contacts, changing System Preferences, show weather info, and so on. But it is not as advanced as you may like, as certain queries are still answered with web searches, it doesn't always know how to deal with follow up questions, it gives answers to questions you did not ask, etc.
Siri is easy to summon. You can click on the icon in the menu bar, next to Spotlight, or the one in the Dock to bring it up, but you can also press the command and space keys at the same time to launch the voice assistant. When Siri fires up, the sound in apps will be muted so you can hear it and ask it things.
Better iCloud integration
One of the first things that you will notice when using macOS Sierra is the fact that what is on your desktop is now automatically uploaded to iCloud. This gives you the benefit of automatically backing up screenshots, among other things. Same applies to things stored in the Documents folder.
The Copy and Paste You've Been Waiting For
This feature is addressed to iOS users, who will now be able to copy and paste items between a Mac and an iPhone or iPad. As an example, if you select some text on your iPhone you will then be able to open a Word document on your Mac to paste it in. It is part of Continuity.
Apple Watch Holds the Key...
... to unlocking your Mac. The option to unlock your Mac using your Apple Watch can be found under Security & Privacy. It is a convenience feature, that will allow you to use a strong password for unlocking your Mac without having to go through the hassle of entering it every time you want to use it.
I should note that if you do not have an Apple Watch you can still try different apps, like Tether, to get the same effect using an iOS handset. This also relies on Bluetooth to figure out if you are close to your Mac, and if that is the case it will handle the authentication on your behalf. There is a higher chance of losing or misplacing a smartphone than a smartwatch though, so keep that in mind.
Notification Changes
Apple has tweaked the notification center and how notifications appear on your Mac in macOS Sierra, adding the ability to pin certain things from Siri and giving notifications an iOS 10 look. The widgets are also updated to match iOS 10.
What Apple has not done is change the theme of the notifications center and notifications to match the system preference (dark or light), so if you have set macOS Sierra with the dark theme the notifications center and the notifications that you receive will still have the standard colors.
Improved Default Apps
The macOS Sierra update also affects the built-in apps. Among the apps that have been improved are Apple Music, Contacts, Mail, Messages, Notes, Photos, and Safari (it gets Apple Pay integration, as the big highlight). There is an app that has been removed, and that is Game Center. It is unlikely to be missed though.
Supported Devices
If you have not yet upgraded to macOS Sierra, you should know that the new operating system has dropped support for some older devices. It is compatible with the following Macs:
late-2009 and newer iMac
2010 and newer Mac mini
2010 and newer Mac Pro
late-2009 and newer MacBook
2010 and newer MacBook Air
2010 and newer MacBook Pro
How to Get It?
If you have a supported Mac, you can get macOS Sierra from the App Store and update directly. You can easily create a bootable USB drive if you want to perform a clean install.