Updated DRM platform helps protect sensitive enterprise data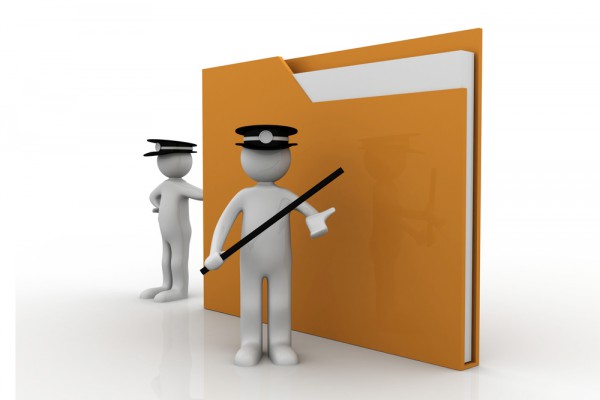 Leakage of data, whether due to the action of hackers or simple error by insiders is a major problem for enterprises.
File security specialist FinalCode is launching a new version of its DRM platform to help businesses secure data both inside and outside the organization.
FinalCode 5.11 provides strong encryption, entitlement settings and traceability controls with the ability to remotely delete files even after they have been shared. Users can define file permission settings and respective recipients themselves, or have controls applied automatically using corporate templates. Once protected, these files can be securely stored and shared, as they can only be accessed using the FinalCode client.
Authenticated recipients can open and use the secured file in the native application, according to the security policy. File owners and administrators can change policy dynamically, as well as view file activity and remotely delete the file. The platform is agnostic to an organization's existing file storage, transport and collaboration infrastructure and enforces file security for external users at no additional cost -- allowing for rapid deployment and cost-effective use.
"Recent global headlines, such as the exposure of thousands of Microsoft and Adobe files from an Ohio healthcare provider and a major French defense contractor having its submarine technical documents exfiltrated, illustrate the need for layered defenses," says Scott Gordon, chief operating officer at FinalCode. "What's compelling about FinalCode is that we've made file-centric digital rights management so easy and cost-effective to use, deploy and scale - offering persistent control in a way that preserves collaboration workflow and infrastructure for both internal and external users. With FinalCode 5.11, the company is well positioned to help organizations mitigate global file data leakage risks".
Features include single sign-on through Windows Active Directory or multi-factor authentication via SAML 2.0 protocol, Integrated Amazon Web Services (AWS) Key Management Service, virtual appliance support for Microsoft Hyper-V and VMware, and database support for Microsoft SQL and Oracle DB.
You can find out more and sign up for a test drive of the platform on the FinalCode website.
Image Credit: ramcreations / Shutterstock