Windows 10 Insider Preview Build 14936 for PC and Mobile arrives on the Fast ring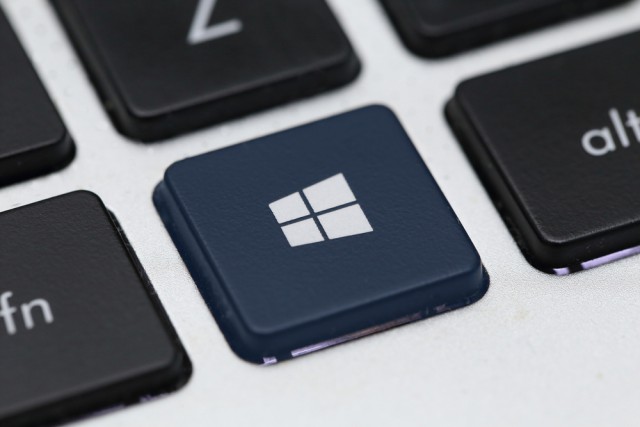 The Ignite conference in Atlanta might be keeping many Microsoft employees busy, but it hasn't stopped developers working on the next big update of Windows 10.
A week after Build 14931 arrived on the Fast ring, Windows Insiders are today being treated to another new update -- Build 14936 for PC and Mobile.
As you can probably guess from the small incremental build number change, this doesn't come packed with new features, but rather introduces some welcome fixes and minor enhancements.
Improvements for PC in this build include:
Fixed the issue causing Narrator to continually speak the progress of a song e.g. update with the current time of the progress bar every second if you navigate to the progress bar while a song is playing in Groove Music.
Fixed the issue where using the tab key to navigate the Settings app wouldn't work.
Fixed an issue resulting in Explorer.exe.
Known issues include:
Optional components may not work after upgrading to this build. To get it working again, go to "Turn Windows features on or off", scroll down and check the right optional component and click ok. After a reboot, the optional component will be enabled again.
Tencent apps and games will cause your PC to bugcheck (bluescreen).
Running sfc /scannow in an elevated command prompt will fail at 20 percent with the error "could not perform the requested operation".
Improvements and fixes for Mobile include:
Fixed the issue causing the pin pad to not be visible to unlock the phone even after rebooting the phone.
Fixed the issue where some phones lose the ability to use their SIM cards.
Fixed the mobile hotspot issue where it works the first time but subsequent attempts to use the feature won't work until the phone is rebooted.
Fixed an issue causing some devices such as the Lumia 650 from failing to install a new build with Error 0x80188308.
Fixed the issue causing some build updates to fail with an 800703ed error code.
Fixed the issue where Action Center no longer closes if you swipe up on the empty space (area of Action Center that doesn't show any notifications).
Fixed an issue where notifications were unexpectedly showing the app logo within the notification when viewed in Action Center.
Fixed an issue for devices that shipped with Windows Phone 8.1, such as the Lumia 930 and 1520, where if you plugged in a headset during an ongoing call, the audio would not be routed to the headset.
Known issues for Mobile:
If you have your default storage set to a SD card for apps, installation of apps like WhatsApp, Facebook Messenger and WeChat will fail with an error. As a workaround, set your default location to your device's onboard storage.
Microsoft also warns:
After updating to the latest Insider Preview builds, you may have noticed that shared devices on your home network have disappeared from your home network folder. You may have also noticed your mapped network drives are not available. If you change your network to "private" or "enterprise", it should start working again. For more information on this behavior change, see this Security Bulletin.
Finally, Microsoft says in a future build (not this one), Windows Subsystem for Linux (WSL) will install Ubuntu version 16.04 (Xenial) instead of Ubuntu 14.04 (Trusty) for Insiders installing new instances (lxrun.exe /install or first run of bash.exe). Existing Trusty instances won't be upgraded automatically, but users will be able upgrade to Xenial using the do-release command.
Photo credit: charnsitr / Shutterstock