Fuze case adds a headphone jack to your iPhone 7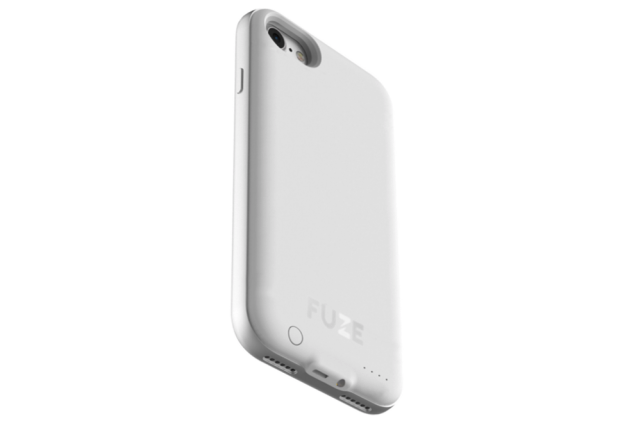 Much has been said about Apple's decision to drop the headphone jack in the iPhone 7 and iPhone 7 Plus, but one thing is clear: there are many folks out there who would like to get it back. Some more than others, going as far as drilling a hole in their new smartphone -- and damaging it in the process -- to be able to plug their old headphones in.
Apple has, of course, provided a dongle which lets you use standard headphones, but a new case offers a more elegant solution. It's called Fuze and it comes with a 3.5mm jack built in, so you can forget about carrying an adaptor or buying new headphones.
Fuze is currently crowdfunding through Indiegogo but, given the amount of attention this subject has received, it is well on its way to meet its founders' goal. At the time of writing this article nearly $40,000 has been raised and the project still has a month left on the crowdfunding site to reach its $60,000 goal -- which it will likely exceed.
Fuze is not just about reintroducing a feature to the iPhone 7, but also about adding something else to the mix. Yes, it adds some protection, but it is also claimed to double the battery life, thanks to a built-in 2,400mAh unit in the iPhone 7 version and a 3,600mAh unit in the bigger iPhone 7 Plus.
The folks behind the Fuze case, Actual Innovation (based in Austin, TX), say that it only adds a bit of weight and thickness. With it on, the weight goes up by just 28g (2.9oz) while the profile grows by 5mm (0.2 in) -- that is on the light and thin side for a battery case. And it will have a tapered profile towards the edges to make it easier to hold.
Fuze will be available in five colors, white, black, gold, rose gold, and blue, and folks who would like to get one are now able to take advantage of early bird pricing, which is $59 for the case plus shipping. Once that runs out the case will go up in price to $69. There are also perks for those who want multiple Fuze cases, ranging from two ($89) to 150 ($4,997).
To read more about the Fuze case, check out its Indiegogo page.