Watch the Vice Presidential debate tonight on Roku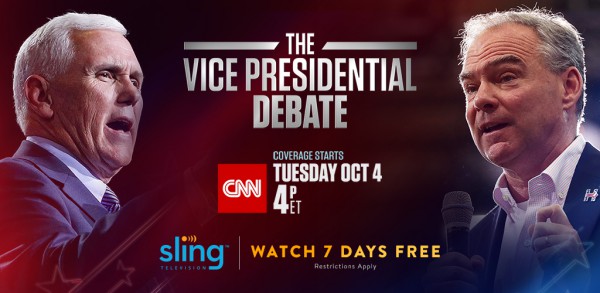 Tonight at 9pm ET the two vice presidential candidates square off in their one and only debate. Unlike the top of the ticket, this pair doesn't get three tries at it. Mike Pence and Tim Kaine, perhaps the most two ordinary candidates in an extraordinary year, will get the chance to give their views and defend their tickets.
If you have cable or satellite then you should have no problem catching the action, depending on your package. But if you no longer have that option it doesn't mean you're out of luck. There are other ways to catch the big debate.
Depending on your other options for TV viewing, you may have plenty of chances to catch the potential spectacle. Roku is out in front on this, already releasing a list of options available to its customers.
Below is a complete list of what Roku has available and streaming live tonight. One is Sling TV, which is a pay service and works on multiple platforms.
CBS News (free)
ABC News (free)
Bloomberg TV via Pluto TV (free)
Bloomberg TV (free)
CNN via Sling TV (subscription required)
CNNgo (participating pay TV subscription required)
NBC News (free)
Now you just have to sit back and watch the potential action, though it will likely pale in comparison to last week's debate.