Rumors of the OnePlus 3's death have been greatly exaggerated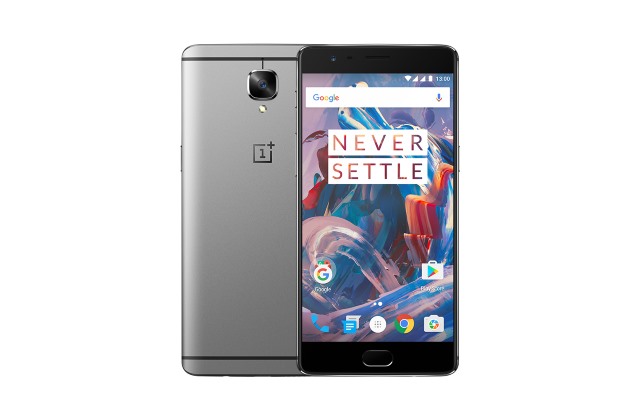 That the Samsung Galaxy Note7 was killed off hardly came as a surprise, but rumors also started to circulate this week that the OnePlus 3 was to be discontinued. While OnePlus has not suffered from any problems, delays in getting orders out to customers led to speculation that there was a new phone in the pipeline and that production on the OnePlus 3 had come to an end.
Nonsense! Says OnePlus. The company reassures us that it is "still producing and selling the OnePlus 3". There is, however, a slight problem with the supply chain.
Carl Pei, co-founder of OnePlus, took to the company's forum to explain why some customers were facing a month-long delay for the arrival of their phone. The issue has been an unusually high level of demand for AMOLED panels this year. This in turn meant that it was hard for manufactures to keep pace with demand for handsets.
Pei says:
Demand for AMOLED is higher in 2016 than what the industry has planned for, after an overall weaker than expected AMOLED demand in 2015. Factory capacity was cut as a result of this. Thus, leads times have increased dramatically.

So when we saw the strong demand for the OnePlus 3, we immediately started increasing our AMOLED orders but now the supply will arrive much later vs. the dynamics we were under in 2014 and 2015. Therefore, it still takes us up to a month to deliver OnePlus 3 orders being placed today, which is a really bad shopping experience for a product that's been on the market for a few months already.
He also seemingly quashed rumors that a new OnePlus handset was about to be released with an LCD rather than AMOLED screen, saying simply: "AMOLED > LCD".
Confirming the company's dedication to AMOLED, today he tweeted:
OnePlus will be staying with Optic AMOLED displays for the foreseeable future.

— Carl Pei (@getpeid) October 13, 2016
Still no word on when Nougat might make an appearance, mind...