Canonical gives Ubuntu Linux 17.04 the name 'Zesty Zapus' (jumping mouse)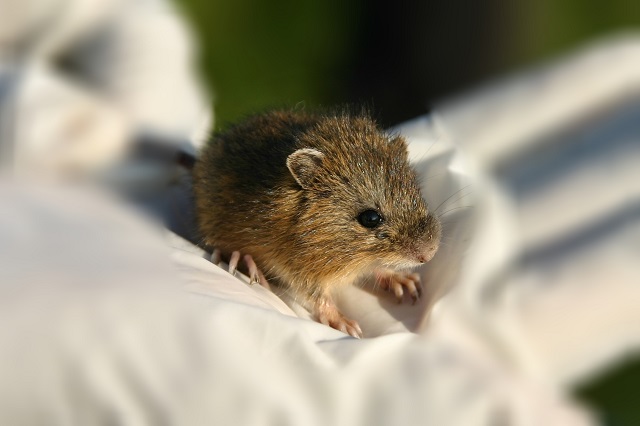 Linux distributions and silly names go together like peanut butter and jelly. For whatever reason, the maintainers of these operating systems seem to enjoy having fun with what they call them -- some argue it is childish. Even Google -- a billion dollar company -- uses sugary dessert names for the Linux-based Android operating system.
One of the most well-known Linux distributions to use funny names is Ubuntu. It famously uses the convention of an adjective and a lesser-known animal, each starting with the same letter. The letter is chosen sequentially by alphabet. For example, Ubuntu 16.10 uses the letter "Y" -- "Yakkety Yak". The next version of the operating system will use the letter "Z". While many folks hoped for "Zebra", that would be too obvious. Instead, Canonical has chosen "Zesty Zapus". Don't know what a zapus is? Neither did I. It is apparently a type of jumping mouse. The selection was not made at random, however, as the company has an explanation for the decision.
"As we come to the end of the alphabet, I want to thank everyone who makes this fun. Your passion and focus and intellect, and occasionally your sharp differences, all make it a privilege to be part of this body incorporate. Right now, Ubuntu is moving even faster to the centre of the cloud and edge operations. From AWS to the zaniest new devices, Ubuntu helps people get things done faster, cleaner, and more efficiently, thanks to you. From the launch of our kubernetes charms which make it very easy to operate k8s everywhere, to the fun people seem to be having with snaps at snapcraft.io for shipping bits from cloud to top of rack to distant devices, we love the pace of change and we change the face of love", says Mark Shuttleworth, CEO, Canonical.
ALSO READ: System76 updates its affordable Ubuntu Linux 'Lemur' laptop with Intel Kaby Lake
Shuttleworth further says, "we are a tiny band in a market of giants, but our focus on delivering free software freely together with enterprise support, services and solutions appears to be opening doors, and minds, everywhere. So, in honour of the valiantly tiny leaping long-tailed over the obstacles of life, our next release which will be Ubuntu 17.04, is hereby code named the Zesty Zapus".
There you have it folks, "Zesty Zapus". The obvious question is, what will come next? As we find ourselves at the end of the alphabet, it is unclear what Canonical will do next. Will the company start again at A? If so, will it choose something other than adjectives and animals?
What do you think Canonical should do? Tell me in the comments.
Photo Credit: Larsek / Shutterstock