BBC micro:bit computer to roll out globally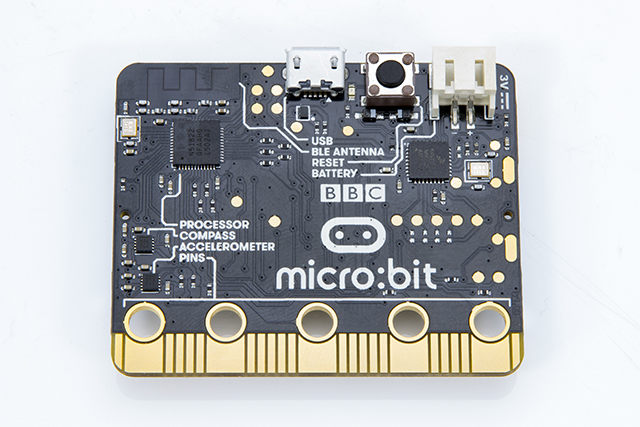 The BBC micro:bit is a tiny programmable computer like the Raspberry Pi, except it's even smaller -- it measures just 4cm x 5cm.
The device is powered by a 32-bit ARM Cortex Processor and comes with a built-in 5x5 LED matrix that gives you 25 individually programmable red LEDS to use as a display, some push buttons, so you can interact with games and programs, and an Accelerometer, Magnetometer and Bluetooth antenna.
It has a reset button -- so you can quickly restart the program on the device -- and you can use the micro:bit anywhere by powering it with a battery pack.
Programming it is incredibly simple, and there is a choice of programming languages available -- CK JavaScript, Microsoft Block Editor, Microsoft Touch Develop, and Python.
I own one, and have used it to create a compass, dice, scrolling text screen, pedometer and stopwatch, to name just a handful of projects.
Although it was originally led by the BBC, the non-profit Micro Bit Educational Foundation has now taken over. Headed by Zach Shelby, who previously worked at the chip-designer ARM, the foundation plans to introduce the tiny computer into more countries, starting with additional European territories by the end of the year, and North America and China in 2017.
There's no word on international pricing yet, but a single BBC micro:bit costs £12.99 in the UK (which equates to $16). For two quid extra ($2.50) you can get a BBC micro:bit Go starter kit which includes the device, Micro USB cable, battery pack and four project ideas to get you started.