Samsung's 8GB RAM module will let you run virtual machines on mobile devices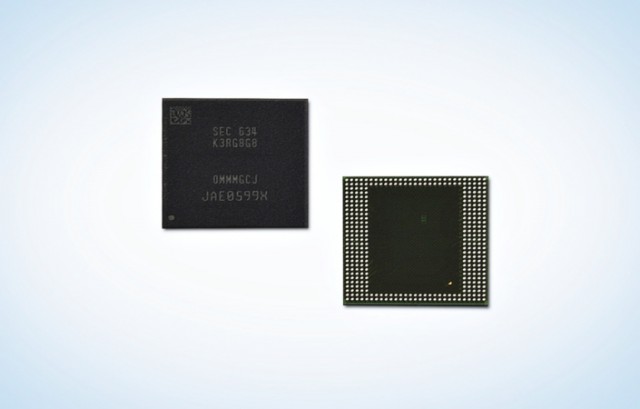 Pretty soon it will be common for high-end smartphones to have as much -- if not more -- RAM than your PC, as Samsung just unveiled a new 8GB LPDDR4 module for mobile devices featuring large, UHD displays.
Samsung believes that mobile devices equipped with 8GB of RAM will be able to handle 4K video playback with ease but also virtual machines. The latter scenario is not a common on smartphones and tablets, but Samsung wants to bring mobile devices on a similar level to desktops and laptops, at least in consumers' minds.
The module, Samsung says, is twice as fast than the DDR4 RAM that is found in PCs, featuring a speed of up to 4,266 Mbps as opposed to 2,133 Mbps for desktops and laptops. It is also very small, measuring just 15 x 15 x 1.0mm, which means that it meets "the space requirements of most new, ultra slim mobile devices".
"The advent of our powerful 8GB mobile DRAM solution will enable more capable next-generation, flagship mobile devices around the world", said Joo Sun Choi, executive vice president of Memory Sales and Marketing at Samsung Electronics. "We will continue to provide advanced memory solutions offering the highest values and leading-edge benefits to meet the escalating needs of devices having dual camera, 4K UHD and VR features".
The 8GB LPDDR4 module uses four of Samsung's latest 16Gb chips made using 10nm technology. The module will be able to be stacked with a UFS storage module or mobile application processor, which is claimed to reduce the amount of space needed inside the package. It requires as much as its existing 4GB module made using the 20nm technology.