How mobile payment adoption can pick up speed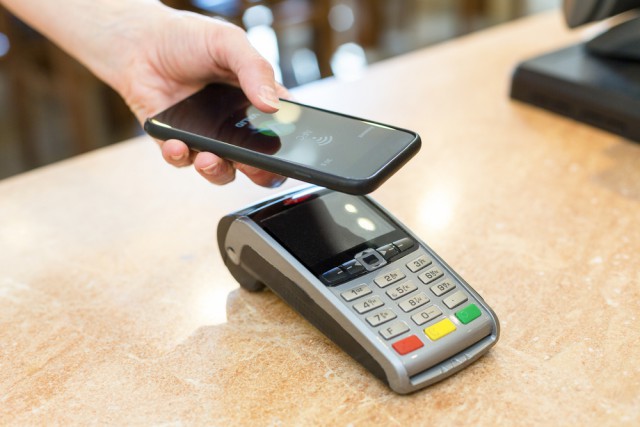 Despite the fact that consumer awareness of mobile wallets like Apple Pay and Samsung Pay is growing all the time, the use of mobile payment solutions in the United States and Canada has so far been low. In fact, in both markets mobile payments account for only 3 percent of all transactions.
While the two payment landscapes are very different, there are similar reasons why the result has been largely the same. By the same token, there are also common factors that could see mobile payments explode in both markets sooner rather than later.
Contrasting payment landscapes
The Canadian market has embraced the concept of contactless payment. 75 percent of major Canadian retailers already accept the tap and pay technology, while 10 percent of domestic transactions are contactless. A recent Moneris survey of Canadians found that 67 percent of people aged 18-34, 56 percent aged 35-44, 48 percent aged 55-64, and 49 percent aged 65 and older, preferred to use a contactless-enabled card to make purchases -- the same tap-to-pay method used in mobile wallets.
The results of the same survey, however, indicate that while the Canadian market is perfectly suited for the switch to digital payment technologies, consumer misconceptions over the security of mobile wallets and their ability to store physical wallet contents -- such as loyalty cards and receipts -- are slowing the transition. Education could, therefore, hold the key for expanding the uptake of mobile payments. Of those surveyed by Moneris, 62 percent said they would be more likely to use a mobile wallet if they knew it was secure.
The willingness among Canadian consumers to embrace mobile payment technology coupled with the security advantages mobile wallets offer over physical wallets -- thanks to biometric authentication and other fraud reducing measures -- could see their adoption increase significantly in the near future.
In contrast, the United States is still in the process of adopting contactless payment. In July, Tim Cook stated that 3 million US retail locations now accept Apple Pay, with the mobile wallet executing 75 percent of the country's contactless payments But when you consider that there are approximately 13 million POS terminals in the United States, it's clear that the payment infrastructure isn't yet fully suited to support the wider adoption of mobile payment solutions.
There is, however, good reason to believe that both contactless and mobile payment will soon take off in the United States. Primarily because last year's transition to EMV chip and pin transactions hasn't been plain sailing. Over the last twelve months, the shift has created friction in the checkout process for consumers, with the average transaction time climbing to as high as 15 seconds.
The need to facilitate faster transactions could mean the move to EMV will ultimately accelerate contactless adoption in the United States -- in turn enabling the increased use of mobile payment.
According to Smart Card Alliance, the transition from one payment approach to another could be fairly straightforward as many available POS terminals include hardware that supports both contact and contactless EMV transactions. As highlighted in the association's June 2016 white paper, it is likely that a merchant's hardware is already contactless-capable and the related software can be enabled with minimal impact.
State of play with mobile payment solutions
While the Canadian and American payment landscapes are well-suited -- or at least soon to be well-suited -- to the adoption of mobile payments, the initial response to these innovations themselves has been somewhat lukewarm.
Beyond attracting the attention of early adopters, mobile payment solutions and mobile wallets have yet to entice people to become active users. While Tim Cook reported earlier this year that Apple Pay -- the most common mobile payment service in the US -- had seen a fivefold increase in transaction volume in a year, the statistics for frequency of use for mobile payment services are not so encouraging.
In August 2016, a report from Javelin Strategy and Research stated that the use of the three major "Pays" -- Android Pay, Apple Pay and Samsung Pay -- for in-store purchases had dropped, with just 5 percent using Android Pay in the past month, 8 percent using Apple Pay and 3 percent using Samsung Pay. In particular, the consulting firm cited a lack of clear consumer value as the reason for the constrained adoption of these mobile wallets.
Absence of an added value
The slow adoption of mobile payment tools can be attributed to the fact that these innovations do not offer enough value to motivate consumers to pay with them instead of traditional payment options.
Surveying US nonusers of mobile payments, KPMG found that most were not only uncomfortable using these tools, they were also unconvinced of their value. While two thirds were concerned with the security of mobile payments, four out of five simply found it easier to pay with cash or cards. Two thirds also didn't see any benefit in using mobile payments.
The steps to help accelerate adoption
Mobile payment solution providers have introduced various features to increase the frequency of use of their technologies. For example, all three major pays have collaborated with Bank of America to support card-free ATM transactions.
These companies have also incorporated couponing, loyalty and reward programs to encourage the greater use of mobile wallets. And they have even collaborated with public transit systems -- it's been possible to use Apple Pay on the London Underground since July 2015 and there are pilot programs planned for Montreal and Tampa Bay.
The question remains, however, whether these measures offer enough of an incentive for the consumer to use mobile payment instead of traditional payment options.
To truly provide consumers with a real added value, mobile payment solutions must offer users the ability to do something they cannot with credit and debit cards -- such as the ability to accept money in person from a contactless card or mobile wallet using only a smartphone.
Photo Credit: s4svisuals/Shutterstock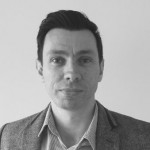 Vincent Alimi has spent the last 12 years working in the NFC Mobile Payment industry. He is currently Vice President Product and Innovation of Mobeewave, a company offering a solution that allows anyone to get paid by tapping a contactless card on its NFC smart phone. Vincent earned a Ph.D. on the NFC technology in 2012.