MacBook Pro (2016) becomes high-end desktop with LG UltraFine 5K and 4K Thunderbolt 3 displays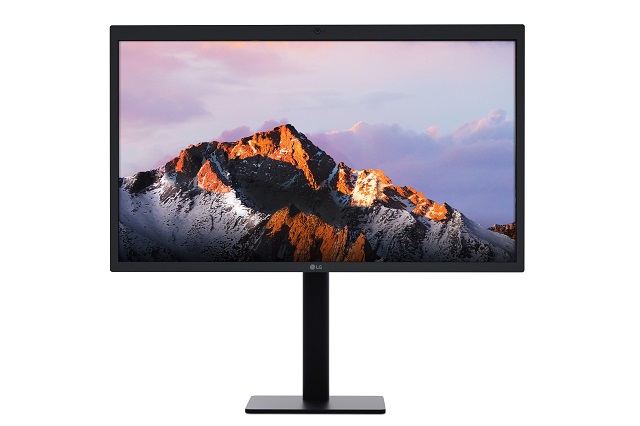 Today was Apple's big October event, and I came away impressed. The new MacBook Pro is both drop-dead gorgeous and super-powerful. The Touch Bar is revolutionary, bringing touch functionality to an operating system that isn't designed for a touch screen.
Unfortunately, the prices for the New MacBook Pro models are quite high, starting at $1,800 for one with the Touch Bar (a neutered non-Touch Bar model can be had for $1,500). If you are going to invest in such a pricey laptop, you will probably want it to double as a desktop too. Luckily, LG has two new Thunderbolt 3 monitors (one is 27-inch 5K, the other is 21.5-inch 4K) that will make it so. Dubbed "UltraFine", they double as single-cable docking stations. In other words, when paired with the MacBook Pro (or non-Pro MacBook), you will have a very rewarding macOS experience.
"Designed and optimized for the new MacBook Pro with Thunderbolt 3 running macOS 10.12 and later, the stunning 27-inch UltraFine 5K display appeals to a range of creatives, including video and photography professionals. With a breathtaking resolution of 5120 x 2880 and 218 pixels per inch (ppi), the color reproduction capabilities of the UltraFine 5K display allow it to cover 99 percent of the P3 color space. What's more, the monitor's advanced IPS display technology minimizes color shift and color loss from any viewing angle, ensuring that users see the original content as it was meant to be seen", says LG.
ALSO READ: Apple's MacBook Pro with Touch Bar is 'absolutely incredible'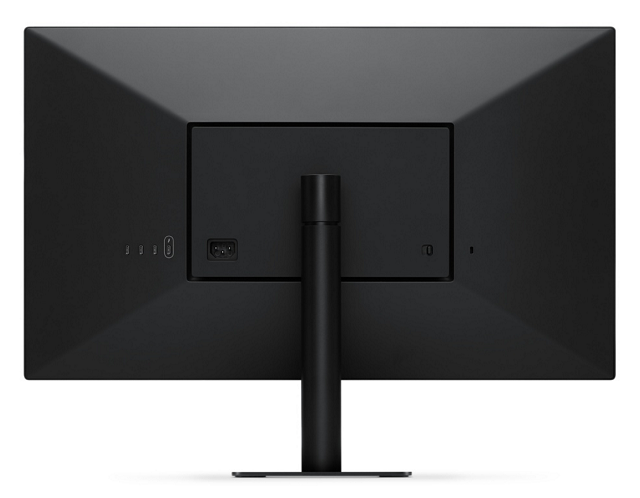 The company also says, "as the world's first 5K display with Thunderbolt 3, LG's UltraFine 5K display has the capability to receive and transfer 5K video, audio and data from the new MacBook Pro while simultaneously charging it through a single Thunderbolt 3 cable. The UltraFine 5K display features three downstream USB Type-C ports for additional connectivity and power with compatible accessories. Seamless macOS integration enables brightness and volume control like built-in display without the need for physical buttons on the display".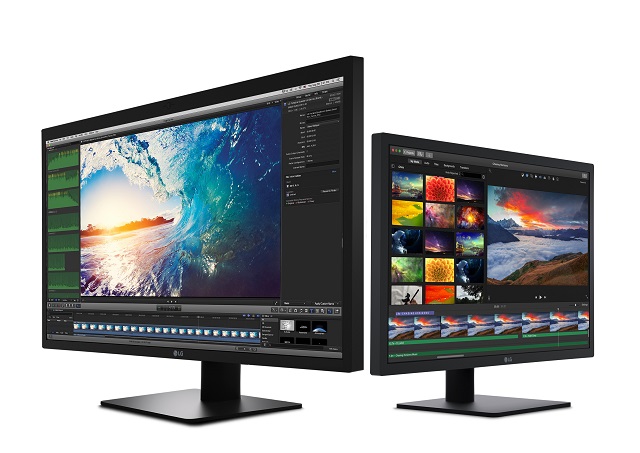 Obviously the 5K model is the one you want to target, but the $1,300 price may scare you away. If you want to save some money, you can get the smaller 4K model for $700. Besides the lower resolution, it has less-powerful 65-watt charging (the 5K model supplies 85 watts). Also, the 4K variant goes on sale in November (you can pre-order it here now), while the 5K model won't be available until December.
Which one will you buy, 4K or 5K? Tell me in the comments.