Facebook wants you to vote online for your favorite US election candidate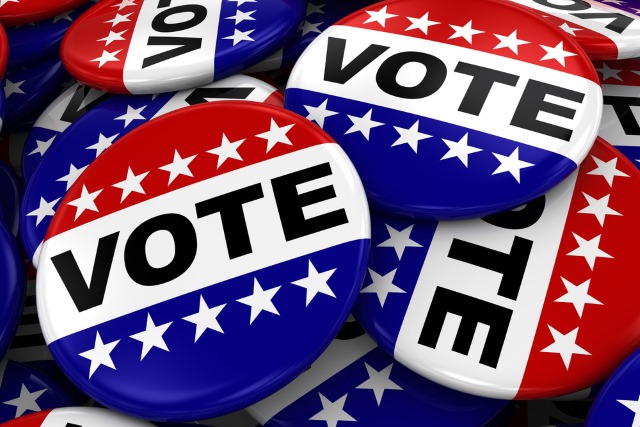 There is just over a week to go until the most important US election in living memory is over. On 8 November voters will hit booths to indicate their preference for Trump, Clinton, or one of the various independents. Facebook is getting in on the action, looking to let users know about the candidates and to encourage voting.
While the new Facebook feature lets you vote for candidates by favoriting them on the new site, the social network is quick to point out that this is not online voting -- votes placed on the site will not count towards the election proper. So what's the point?
See also: FBI reopens investigation into Hillary Clinton's emails
While it may not (yet?) be possible to cast your ballot via Facebook, the site is playing an important role in helping educate people about who they are voting for. When you first visit the newly created election page you'll be presented with information about the statewide candidates. If you're happy to hand over your address to Facebook, you can get more localized information.
Favoriting information through the new tool gives you the chance to refer back to it later. In a blog post, Facebook says:
Not all states in America mail out sample ballots ahead of an election. This can make it challenging to find comprehensive information about the questions you'll be expected to consider when you walk into the voting booth. Thanks to data gathered from election officials by the nonpartisan Center for Technology and Civic Life (CTCL), we can present you with a preview of the ballot you'll receive on November 8. If you notice an issue with the CTCL data, we've built in a way for you to provide feedback and help correct the dataset.

Facebook's vote planner is tailor-made for you. You can preview the races and issues you'll see on your ballot, learn more about the candidates and their positions, then email yourself your choices for later reference.
This being Facebook, privacy and bias concerns abound. To try to alleviate these, Facebook says that the order in which candidates are displayed is randomized, you can choose who the information is shared with, and all voting data will be deleted after 60 days.
To check out the new feature, head over to Facebook's new election page and find out about your local candidates.
Photo credit: fredex / Shutterstock