Bodhi Linux 4.0.0 Ubuntu-based distro now available with Moksha 0.2.1 environment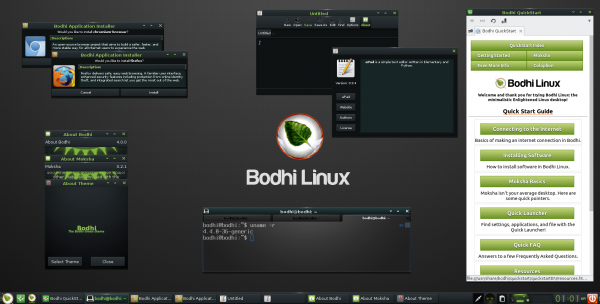 Finding the perfect Linux-based operating system or desktop environment can be a very long journey. Hell, some folks chase the dream forever, sometimes never settling on just one. This is because there are just too many wonderful choices. Even though I love GNOME, for instance, I sometimes find myself tempted by something different.
A Linux distro that always interests me is Bodhi. This Ubuntu-based operating systems is designed to be lightweight, meaning even those with old hardware can have a solid experience. Much of this is thanks to the use of the Moksha desktop environment, which is a fork of the older Enlightenment E17. The DE isn't just light on resources, but quite functional and beautiful too. Today, Bodhi 4.0.0 sees stable release, with the newest version of Moksha, 0.2.1.
"Hot on the heels of the Moksha 0.2.1 desktop release I am happy to announce the stable release of Bodhi 4.0.0. I would like to start by extending a giant thank you to all of the Bodhi Team Members who made the release possible. Stefan, Sef, Charles, Ylee, Okra, Tristram, and all our users taking the time to report issues on the forums – this release would not have happened without all of your help", says Jeff Hoogland, Project Leader, Bodhi Team.
ALSO READ: MacBook Pro (2016) disappointment pushes some Apple loyalists to Ubuntu Linux
Hoogland further says, "ultimately our end users should be pleased to see the same stable operating system they have grown accustomed to in the past years, with newer application versions the updated Ubuntu LTS brings with it. I would like to take this time to remind users that we do not support a direct upgrade path from 3.2.1 to 4.0.0. You will need to reinstall your operating system to have Bodhi Linux 4.0.0. I would also like to mention that there is no rush for users to upgrade their working 3.2.1 systems. Bodhi 3 will be supported until April 2019. Existing 4.0.0 pre-release users can upgrade to this stable release by simply running the updates via their package manager".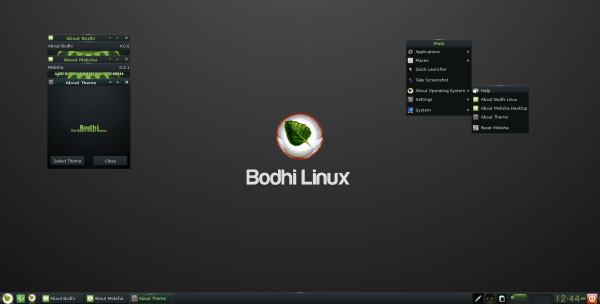 The Bodhi Team shares the following notable updates in 4.0.0.
Ubuntu 16.04.1 Core
Moksha 0.2.1 Desktop
Linux 4.4 Kernel
EFL 1.18.1
New / Updated Moksha Modules
If you want to breathe some new life into an older machine, you can download Bodhi here. There are ISOs for both 32-bit and 64-bit processors, so even extremely outdated CPUs could prove useful when paired with the operating system.