New MacBook Pro (2016) starts automatically when opened without the iconic startup chime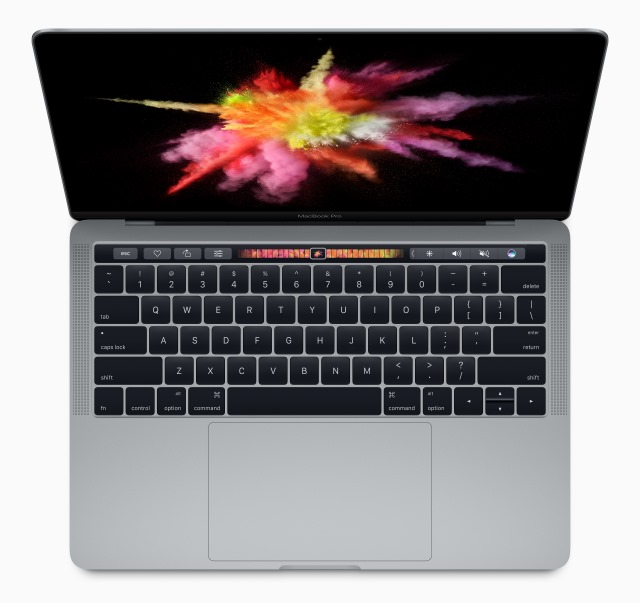 When Apple unveiled the new MacBook Pro range last week, much was made of the Touch Bar and other things that have been added. What was not noticed immediately is that the company has also ditched the famous startup chime that used to sound when powering up the laptops.
More than this, Apple has eliminated the need to use the power button. Just as laptops wake from sleep when the lid is opened, the new MacBook Pro automatically powers up when the lid is lifted -- even if they are fully switched off.
There are multiple benefits to these changes, not least of which is that it means that it is possible to switch on a MacBook Pro without drawing attention to what you are doing. But ditching the need to press the power button also helps to (slightly) speed up getting up and running; if you open your laptop, it's clear you want to use it, so why force users to press a button to do so?
On its support pages, Apple explains:
Start up your MacBook Pro by opening it or plugging it in

MacBook Pro models introduced in late 2016 start up when you open their lids or connect them to power. Learn more about these features.

If your MacBook Pro (15-inch, Late 2016), MacBook Pro (13-inch, Late 2016, Four Thunderbolt 3 Ports), or MacBook Pro (13-inch, Late 2016, Two Thunderbolt 3 Ports) is powered off, it turns on when you do these things:

Open the lid of your Mac, even if it's not connected to power.
Connect it to a power adapter while its lid is open.
Connect it to a power adapter while its lid is closed and it's connected to an external display.

To start up your MacBook Pro by plugging it in, make sure to use an AC adapter that provides sufficient power, like the one that came with the computer. Also note that some of these features will work only if the battery of your MacBook Pro isn't completely out of power.
Enjoy the silence.