Belkin 6,700 mAh 'Valet Charger Power Pack' charges both iPhone and Apple Watch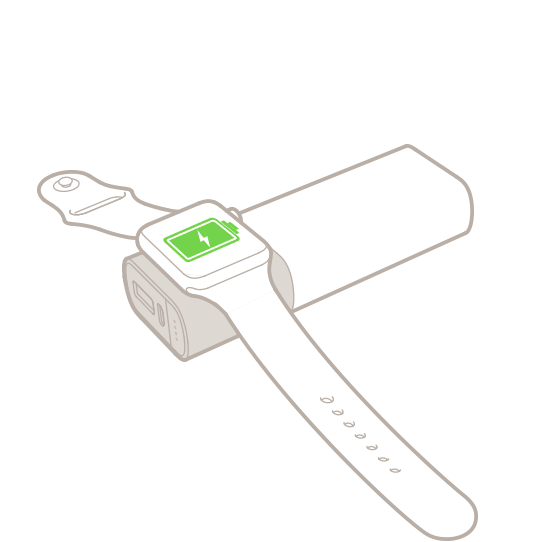 Having a removable battery in a smartphone can be convenient, but portable USB battery packs have made that concept obsolete. Investing in extra batteries which are designed for only one specific device can be costly and wasteful when you change phones. A USB pack can be used with many devices, making it a good investment.
Today, Belkin announces one of the most elegant such products -- especially for Apple device owners. You see, the 6,700 mAh 'Valet Charger Power Pack' can charge both iPhone and Apple Watch. In addition to a USB port, it offers wireless charging for Apple's wearable, making this an indispensable tool to keep in a bag. It does not come cheap, however.
"The Valet Charger is more than just a powerful 6700 mAh portable battery. A built-in Magnetic Charging Module that requires no cable assembly offers a battery boost for the Apple Watch when on the go. At the same time, a USB port connects via Lightning cable to charge your iPhone. With 2 Amps total power, this 2-in-1 portable battery delivers 1 Amp to optimally charge the Apple Watch, and 1 Amp to charge your iPhone. The Valet Charger is the perfect partner to keep your devices charged, anywhere", says Belkin.
The company also says, "The Valet Charger itself is recharged using the included micro-USB cable. When it does need a boost, simply connect it to a wall outlet or other power source via the cable provided, and it will recharge up to 2.4-Amp input. This means fast recharging between uses, to keep up with your busy lifestyle".
This slideshow requires JavaScript.
If you are interested in buying the Belkin Valet Charger Power Pack, you can get it here. The beautifully designed battery pack costs $99, however, making it a bit expensive. While it is currently unavailable, Belkin promises it will be in stock starting tomorrow.