Tinder has spoken -- Hillary Clinton will beat Donald Trump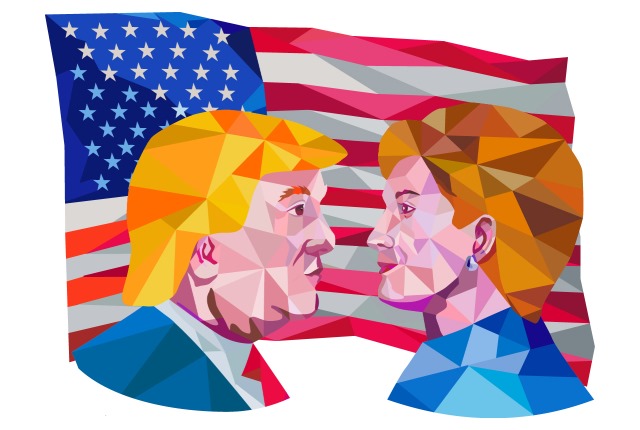 There's now just a week to go in the battle between Trump and Clinton. The race to the White House is nearly over and as revelation after revelation sways polls this way and that way, voters and pundits alike are asking: just who will win this election?
Dating app Tinder thinks it knows the answer. Working in conjunction with Rock the Vote, Tinder users were invited to Swipe the Vote to see not only who they would vote for, but also which candidate they most closely matched. Around the world -- with the exception of Russia -- Clinton came out on top.
Described as "one of the largest global polls of millennials in history", Tinder gave users in 16 countries the opportunity to have their say on the candidates and their policies. Of course, on the big day, it is the views of those in the US that matter, and it is these figures that are perhaps the most interesting.
57 percent of American users matched with Hillary Clinton and 43 percent matched with Donald Trump, based on the issues alone.
53 percent of Tinder users in the United States say they plan to vote for Hillary Clinton and 47 percent of users plan to vote for Donald Trump.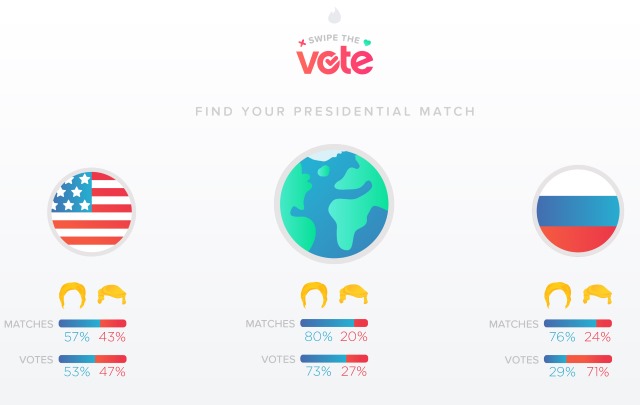 Russia manages to buck a global trend of backing Clinton. Here, although 76 percent of people were matched with Clinton on views, 71 percent said their vote would go to Trump.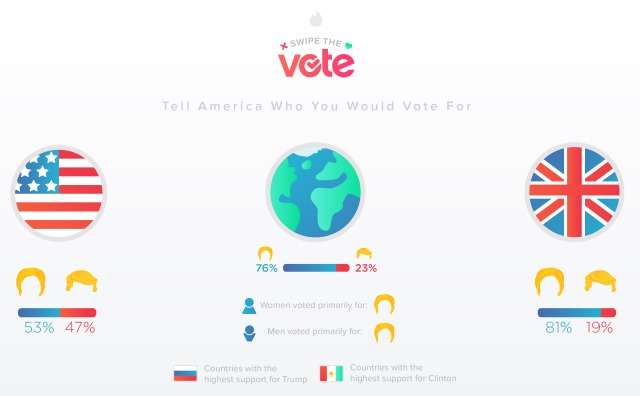 There is still time to have your say in the poll. Tinder says:
The Swipe the Vote poll will be live on Tinder through today, so if you haven't weighed in don't forget to tap on the 'Swipe the Vote' card and participate. And if you're in the US, be sure to locate your nearest polling location once you match with your candidate by tapping 'Go Vote.'
Photo credit: patrimonio designs ltd / Shutterstock