Windows 10 Insider Preview Build 14959 -- Creators Update -- for Mobile and PC arrives on the Fast ring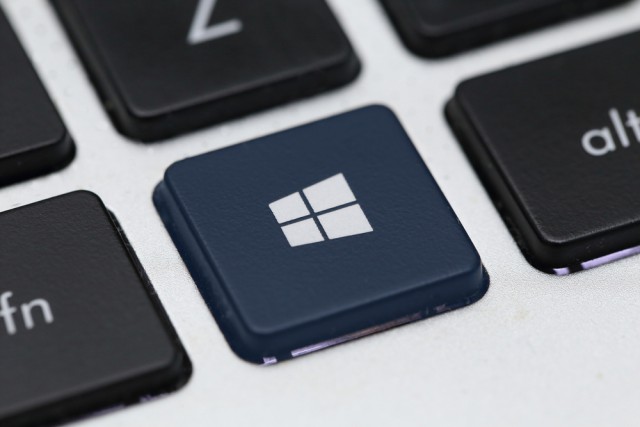 It's taken a few days longer than normal for a new build to arrive for Windows Insiders, but Build 14959 for both PC and Mobile finally makes its way onto the Fast ring.
This is the first new build since Microsoft announced the next big step in Windows 10's evolution -- Creators Update. This is due to be released early next year, but Windows Insiders will get an early taste of all its new features and improvements.
SEE ALSO: Windows 10 'Creators Update' arriving next spring, and it's (mostly) all about 3D
In fact, if you're a Windows Insider you'll already have experienced some of what will become Creators Update through Build 14955, released last week. Dona Sarkar, Windows Insider chief, explains that "Windows is an iceberg, the features that people 'see' are quite a small percent of the engineering work that we do to enable new UI to be visible". So while the big new features revealed at the Windows 10 event last week won't start rolling out for a few weeks yet, each new build lays the foundations for them.
Build 14959 is being published using Microsoft's Unified Update Platform (UUP), and the biggest new feature to be detailed is the ability to control the display scaling of virtual machines on PC.
That's not all though. Other improvements and fixes for PC include:
Fixed an issue for Insiders resulting in the automatic brightness setting unexpectedly being turned off after upgrading. In doing so, Microsoft re-enabled automatic brightness adjust for users that have never changed their auto-brightness setting. If you have already manually configured your auto-brightness setting, then this fix will not affect you. If you would like to enable or disable automatic brightness adjustment go to Settings > System > Display, where you can adjust your preferences.
Fixed an issue Insiders on domain connected PCs may have experienced where login might fail when the computer was disconnected from its domain network.
Fixed an issue resulting in certain apps, such as Outlook Mail and Calendar, failing to update for some Insiders with the error code 0x800700B7.
Fixed an issue for Insiders with certain device models where ejecting an SD card might result in a system crash.
Fixed an issue where disliking one of the Spotlight lock screen images would show the new image immediately, followed by a transition animation from the previous image to the new image.
Fixed an issue where launching an app from another app while in Tablet mode no longer launched it side by side, and instead launched it fullscreen (for example, when launching a web link from the MSN News app).
Known issues for PC include:
If you have a 3rd party antivirus product installed on your PC -- your PC might not be able to complete the update to this build and roll-back to the previous build.
Microsoft is aware of an issue where Internet Explorer may crash a few seconds after launch and working.
As for Mobile, improvements and fixes include:
The data usage page in Settings via Settings > Network & wireless > Data usage has been updated with performance and UI improvements.
Fixed issues preventing Insiders from adding cards to Wallet and paying using tap to pay.
Fixed an issue resulting in being unexpectedly able to close Start in the task switcher.
Fixed an issue resulting in certain options for default calling app via Settings > System > Phone > Default apps from being unexpectedly missing.
Fixed an issue causing apps that play media in the background, such as Groove Music, to stop when Battery Saver turns on.
Fixed an issue Insiders may have experienced where the phone would get into a state where copy/paste wouldn't work until the device had been restarted.
Fixed an issue where Settings might hang after unchecking "Let apps automatically use this VPN connection" in VPN Settings.
Known issues for Mobile include:
If you used the previous 'date change' workaround to update to Build 14951 or Build 14955: Don't use it any longer! The Microsoft account (MSA) ticket on your device needs to expire and then you'll be offered today's build. If you changed your date by 30 years… you'll want to do a device reset.
You will be unable to install additional languages, keyboards, and speech packs on your phone for the next few weeks. If you have existing languages, keyboards, and speech packs installed -- they will carry over when you update to new builds. You just can't install any new ones. If you do a hard reset of your phone on these builds -- you will also be unable to install additional languages, keyboards, and speech packs. You can use Windows Device Recovery Tool to go back to Windows Phone 8.1 or Windows 10 Mobile, install any languages, keyboards, and speech packs you need and then update to the latest build in the Fast ring as a workaround.
Photo credit: charnsitr / Shutterstock