Sonos brings a new color sub to your home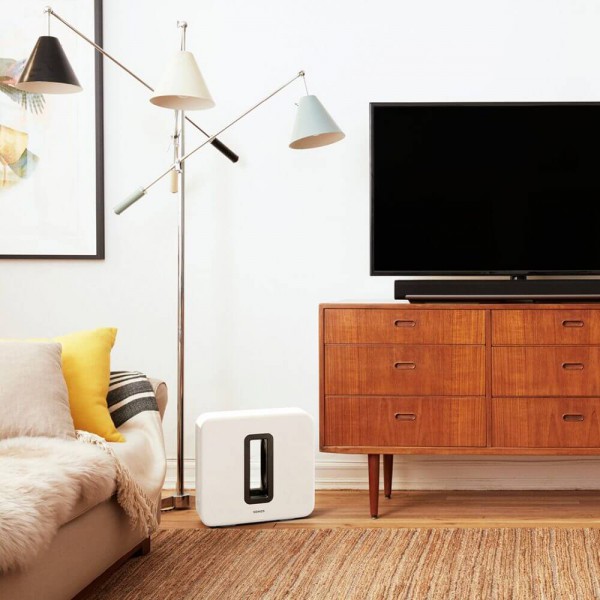 Most people with a passing affinity for home media likely know the name Sonos. The company has become the go-to whole-house media system. It's a bit high-end, but those who buy in swear by the setup.
Perhaps just as important as the sound and overall capability to many people is the aesthetics. After all, if a device is sitting in your home in plain view then it's nice if it looks like it belongs and isn't some alien object.
Now Sonos is introducing a new addition to its lineup -- a white subwoofer. The device features one button setup so it will be easy to integrate into your home.
"Once we decided that we were going to make a SUB, we were trying to tackle two problems", explains Mieko Kusano, Senior Director of Product Management. "One -- typical subs are just pretty ugly! Two -- most are basically designed as large cubes making them very inflexible to place. We wanted to design an object that was beautiful enough that people wouldn't want to hide it and which was also very flexible".
The Sonos Sub promises stellar sound, something the company is known for. This quality doesn't come cheap. The Sonos Sub retails for $699 and you can get it direct from the company.