Facebook's Mark Zuckerberg is dead... maybe you are too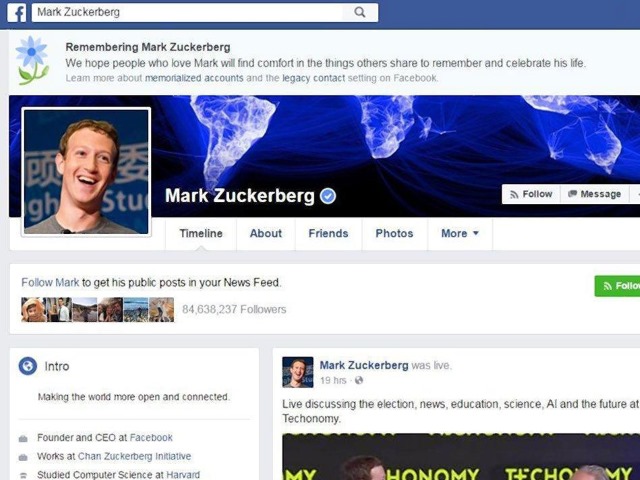 A "terrible error" has been blamed for the accidental virtual killing of a number of Facebook users, including none other than Mark Zuckerberg. Thousands of users of the social network logged into their accounts to find out they were dead after Facebook experienced a strange bug.
The accounts of many people were memorialized as friends were invited to "remember and celebrate" the lives of the "deceased". The mistake led to Facebook users having to reassure friends and family that they were OK and remained alive and kicking.
Facebook has since addressed the problem and issued a statement expressing regret. A spokesperson said: "For a brief period today, a message meant for memorialized profiles was mistakenly posted to other accounts. This was a terrible error that we have now fixed. We are very sorry that this happened and we worked as quickly as possible to fix it".
No reason has been given for just how Facebook managed to kill off so many of its users on Friday, but it comes at a time when many people feel, after the election of Donald Trump, that they are in fact dead and residing in hell. Facebook was not only unable to explain why the problem occurred, but also how users were selected for an untimely -- and incorrect -- death.