Is Apple crazy to sell a $300 hardcover photo book? Not at all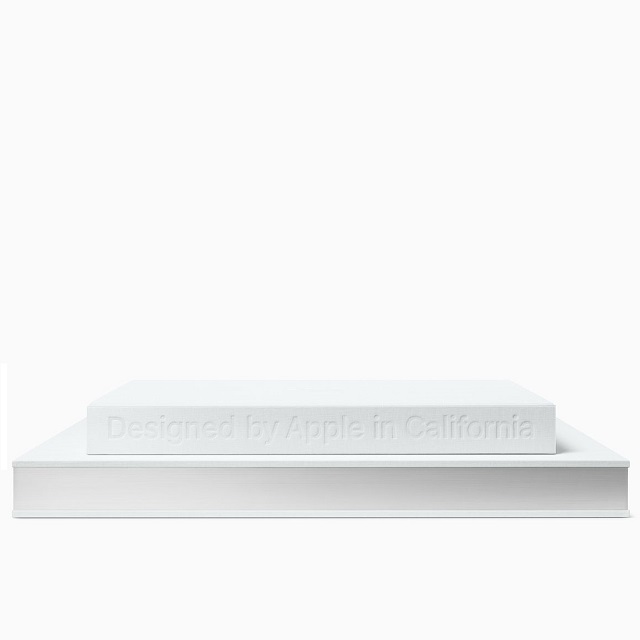 Last month, Apple unveiled new MacBook Pro laptops. While the machines were undoubtedly great, their prices were very high -- even for Apple. Despite the cost, they are apparently flying off virtual shelves, as shipping dates are now in late December. In other words, price be damned, people will buy what they want, and they are willing to splurge on quality. The old adage of "you get what you pay for" is sometimes quite true.
Today, Apple announces a hardcover book called "Designed by Apple in California". It is a paper book comprised of high-quality photographs of the company's products. There are two sizes being offered, with the smaller (10.20" x 12.75") costing $200 and the larger (13" x 16.25") costing $300. Are those prices high? Yes. Is Apple crazy to ask that much? Nope. In fact, the company is wise to set a high price, as it sets the value and desirability at a high level.
"Apple today announced the release of a new hardbound book chronicling 20 years of Apple's design, expressed through 450 photographs of past and current Apple products. 'Designed by Apple in California', which covers products from 1998's Mac to 2015's Apple Pencil, also documents the materials and techniques used by Apple's design team over two decades of innovation", says the company.
Jony Ive, chief design officer explains, "the idea of genuinely trying to make something great for humanity was Steve's motivation from the beginning, and it remains both our ideal and our goal as Apple looks to the future. This archive is intended to be a gentle gathering of many of the products the team has designed over the years. We hope it brings some understanding to how and why they exist, while serving as a resource for students of all design disciplines".
You can purchase the book from Apple.com starting tomorrow in the following countries. It will also be in select brick-and-mortar Apple retail stores.
Australia
France
Germany
Hong Kong
Japan
Korea
Taiwan
UK
USA
While you may disagree with me that the price is appropriate, let us remember that this is not some book you will bring into your bathroom to read on the toilet. It is intended to be a collectible piece of art. You don't evaluate the value of a Picasso painting by adding up the cost of the ink and canvas. This is a collection of Andrew Zuckerman photographs meant to be appreciated beyond raw materials.
Heck, some design and art students may want to buy it for college. If you haven't bought a college textbook in a while, please know that $200 or $300 is not out of line.
Speaking of materials, however, this is not mere paper and glue. Apple explains that it is "printed on specially milled, custom-dyed paper with gilded matte silver edges, using eight color separations and low-ghost ink. This linen-bound, hardcover volume was developed over an eight-year period".
Wait. Eight years? That means Steve Jobs was alive when this project was commissioned. Very cool! Since it also honors his memory, there are surely Apple fans that want to buy it to display in their homes and pass down to their children. A $20 book of photos does not inspire such feelings, whereas "Designed by Apple in California" does.
Which will you buy? The small or large version? Tell me in the comments.