Bigger battery, better camera, faster processor -- the OnePlus 3T is even more of a flagship killer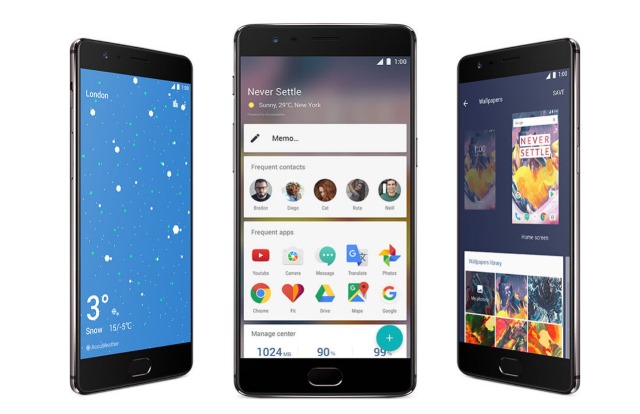 The OnePlus 3 -- unashamedly billed as the 'flagship killer' -- caused major ripples of excitement when it was released earlier in the year. Now, after rumors and teasers, and mere months after the launch, there is a follow up -- the OnePlus 3T.
One of the key features of the OnePlus 3 was Dash Charge, its fast charging option still offers a full day's usage from 30 minutes of charging -- and the battery has jumped in size. Internally, the processor has been upgraded to a Snapdragon 821 chip clocked at 2.35 GHz, and there's now a 128GB model available.
The 3,000mAh battery is now a 3,400mAh unit, and the phone body is now available in a darker color. As before, there are two cameras, but this time around both of them are 16 megapixel shooters. The rear-facing lens is now more scratch-resistant thanks to a sapphire crystal coating.
The RAM remains the same at 6GB, as does the presence of the Marshmallow-based OxygenOS -- but a Nougat update is due by the end of the year. In the meantime, tweaks to the operating system see the introduction of custom gestures and a new app locker.
Check out the official video for a taste of what to expect:
Bearing in mind the jump in specs, it's hardly surprising that there is also a jump in price. This time around the 64GB model costs $439.99, while the new 128GB version costs $479.99. It goes on sale in the US on 22 November. In Europe, the on-sale date is 28 November, and pricing starts at £400.