Microsoft is now a Linux Foundation Platinum Member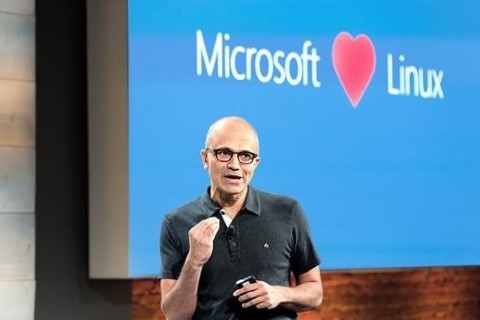 The year 2016 has been very weird. I mean, hell, a reality TV star is the president-elect of the USA -- it doesn't get more odd than that.
Well, maybe it does, actually. Today, Microsoft becomes a Linux Foundation Platinum Member. But wait, isn't the Windows-maker an enemy of open source? Not anymore, folks. Actually, the company is a major contributor to the Linux kernel, and it has been embracing other open source projects too. Satya Nadella's Microsoft is a very different beast compared to the company under prior leadership.
"From cloud computing and networking to gaming, Microsoft has steadily increased its engagement in open source projects and communities. The company is currently a leading open source contributor on GitHub and earlier this year announced several milestones that indicate the scope of its commitment to open source development. The company released the open source .NET Core 1.0; partnered with Canonical to bring Ubuntu to Windows 10; worked with FreeBSD to release an image for Azure; and after acquiring Xamarin, Microsoft open sourced its software development kit. In addition, Microsoft works with companies like Red Hat, SUSE and others to support their solutions in its products", says The Linux Foundation.
ALSO READ: Microsoft PowerShell now open source and available for both macOS and Linux
Scott Guthrie, executive vice president, Microsoft Cloud and Enterprise Group explains, "as a cloud platform company we aim to help developers achieve more using the platforms and languages they know. The Linux Foundation is home not only to Linux, but many of the community's most innovative open source projects. We are excited to join The Linux Foundation and partner with the community to help developers capitalize on the shift to intelligent cloud and mobile experiences".
Since Microsoft was already embracing open source projects, including Linux, some may argue that this Platinum Membership is nothing more than a symbolic gesture. I disagree with that notion. This is a major signal to the open source community that the world is changing to its benefit, and the Linux Foundation is stronger as a result.
Regardless of your opinion of Microsoft, having its backing (figuratively and financially) is very valuable. This move also solidifies the Windows-maker as an open source champion. In fact, John Gossman -- Azure Architect at Microsoft -- will be joining the Linux Foundation board of directors too.