Facebook fake news guru Paul Horner credits himself with getting Donald Trump elected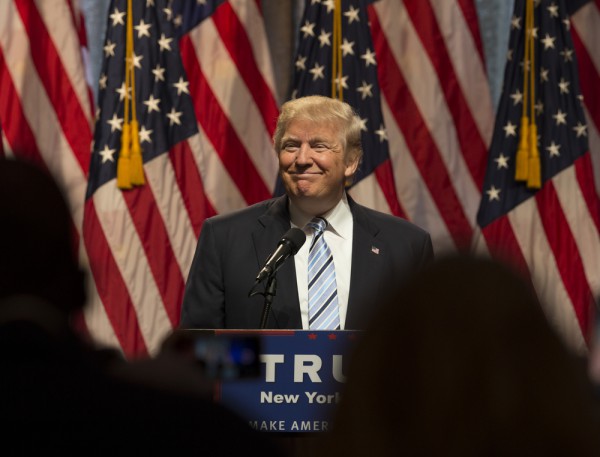 Fake news stories are on the rise, spreading across the internet via social media. They spread at a quickening rate thanks, in large part, to well-known people sharing them. Now some services are cracking down on these stories, but is it too late?
Just recently we learned that both Google and Facebook are clamping down on the spread of fake news stories, with Google withholding ads that appear on sites it deems to contain misleading content.
Now, in an interview with the Washington Post, Paul Horner, a top purveyor of this 'news' is crediting himself with getting Donald Trump elected. He claims this was because he was able to tap into that particular group of supporters.
Horner is the mastermind behind such headlines as "The Amish in America Commit their Vote to Donald Trump" and "President Obama Signs Executive Order Banning the National Anthem at all Sporting Events Nationwide".
A recent story on his site claimed that Obama was having the election results invalidated. When asked about this Horner says "Honestly, people are definitely dumber. They just keep passing stuff around. Nobody fact-checks anything anymore -- I mean, that's how Trump got elected. He just said whatever he wanted, and people believed everything, and when the things he said turned out not to be true, people didn't care because they'd already accepted it. It's real scary. I've never seen anything like it". That story was shared 250,000 times via Facebook.
Horner continues "My sites were picked up by Trump supporters all the time. I think Trump is in the White House because of me. His followers don't fact-check anything -- they'll post everything, believe anything. His campaign manager posted my story about a protester getting paid $3,500 as fact. Like, I made that up. I posted a fake ad on Craigslist".
In a twist of irony, when asked if he targeted Clinton supporters he replies, "No, I hate Trump".
Horner is worried about the Facebook and Google move, claiming the majority of his income is from AdSense and that he's just plain scared of the Facebook thing. So what will become of him? He does not disagree with the moves and claims he knows ways of getting around things.
Photo Credit: lev radin/Shutterstock