The first official 64-bit OS for Raspberry Pi arrives -- but there's a catch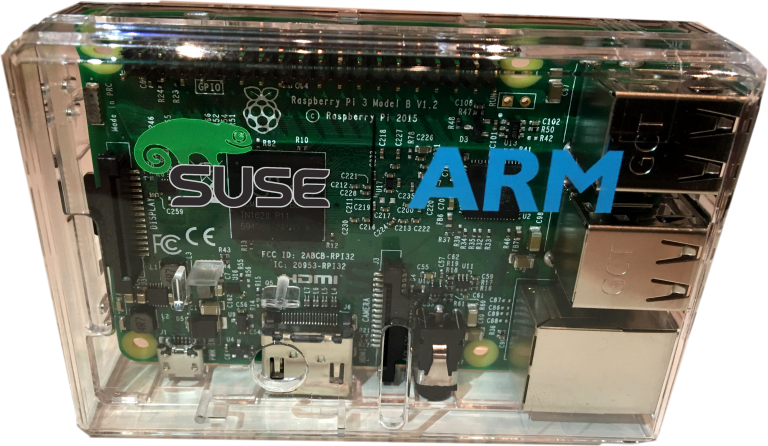 Raspberry Pi 3 Model B is the first 64-bit version of the popular barebones computer, yet despite its processor upgrade, there isn't an official 64-bit OS available for it. That's because the Raspberry Pi Foundation has focused instead on making its Raspbian OS run on all generations of Pi.
However, the good news is Pi 3 owners can now take advantage of the full capabilities of their device, thanks to SUSE which has released a version of its 64-bit Linux Enterprise Server product that supports Raspberry Pi 3.
SEE ALSO: 8 superb -- and cheap -- Raspberry Pi alternatives
This is something to get excited about because, as Raspberry Pi Founder Eben Upton explains, "for the first time we have an official 64-bit operating system release from a major vendor, with support for our onboard wireless networking and Bluetooth. SUSE have kindly upstreamed the patches that they needed to make this work, so hopefully official support from other vendors won't be far behind".
To install it, go here, create an account, and download the 60-day evaluation copy of SUSE Linux Enterprise Server 12 SP2 for Raspberry Pi.
That's right -- it's an evaluation version. Don't be put off by the mention of a 60-day limit however, as the Pi version actually comes with a free, one-year self-service subscription for updates and fixes. What happens after the year ends? It's hard to say for certain. You might need to buy a subscription or, if nothing has changed in that time, you might be able to get another free year.
Key features of the OS include:
64-bit operating system
Packaged as an image that is ready to be copied to an SD Card
Includes GCC and popular development tools
Uses the btrfs filesystem for simplified administration
Boots to an easy-to-use graphical user interface
Enabled for built-in I/O including Wi-Fi, Bluetooth, HDMI, Ethernet, and GPIO
Comes with a free, one-year self-service subscription for updates and fixes
Question and answer via forums at forum.php
There's a quick start guide you can follow here, and you can read more about how SUSE Linux Enterprise Server ended up on Raspberry Pi 3 here.