Vivaldi embraces IoT with support for Philips Hue lights, adds multiple tab selection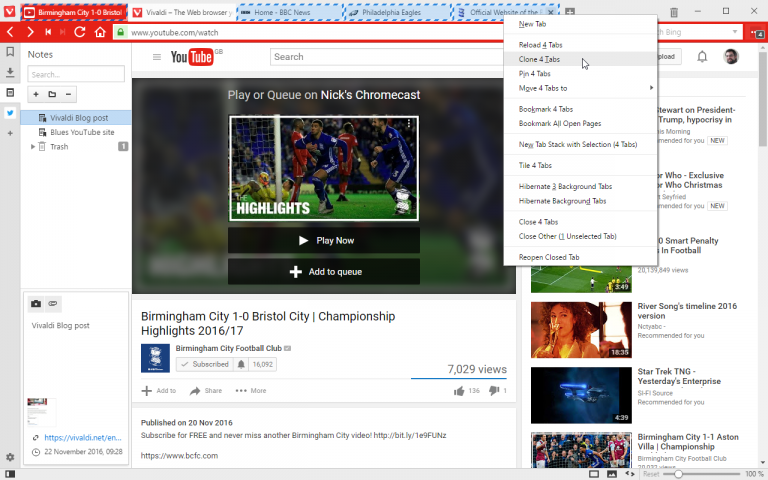 Vivaldi Technologies -- led by Opera co-founder Jon S von Tetzchner -- has released Vivaldi 1.5, the latest version of its customizable web browser for Windows, Mac and Linux.
The big talking point in version 1.5 is Vivaldi's integration into the Philips Hue IoT ecosystem, but the new release also adds a number of more universal features, such as support for tab drag and drop, which makes tab stacking much simpler than before.
Those with a Philips Hue smart lighting system in their home will be attracted by Vivaldi 1.5's headline new feature. The feature is switched on via Tools > Settings > Themes > Enable Hue. Click Find Bridge, then press the button on your Hue bridge to complete the pairing.
The feature only works with colored Philips Hue lights -- if present, users can choose which lights to pair Vivaldi's theme too, and the lighting will change color to match the color scheme of the currently viewed web page.
Expect to see more practical features added in time -- the lights could be used to flash on and off when email arrives, for example, while Vivaldi will no doubt hope to implement support for other ecosystems too, such as Samsung's SmartThings platform.
Elsewhere, Vivaldi 1.5 revolutionizes the way users can manage tabs and grouped tabs (known as 'stacks') thanks to support for multiple tab selection. Commands can then be applied to the entire tab selection, or the tabs can be clicked and dragged as a group. Tabs can now also be dragged between multiple Vivaldi windows.
The Notes side panel gains a useful automatic screenshots tool, which snaps a grab of the current web page with a single click of the camera button. Users can then click this to view the snapshot full size in the current browser tab.
The Reader mode has also been made more accessible thanks to the addition of a handy clickable button that appears in the Address bar, and support for Chromecast is now baked into the browser itself -- look out for the Cast option appearing on compatible websites like YouTube and Spotify without the need for an add-on.
The final change of note is aimed solely at Windows users, which sees Vivaldi implement a new delta updates mechanism. This will reduce the size of future updates as only those parts of Vivaldi that require changing will be downloaded, helping speed up update times and reduce network bandwidth usage.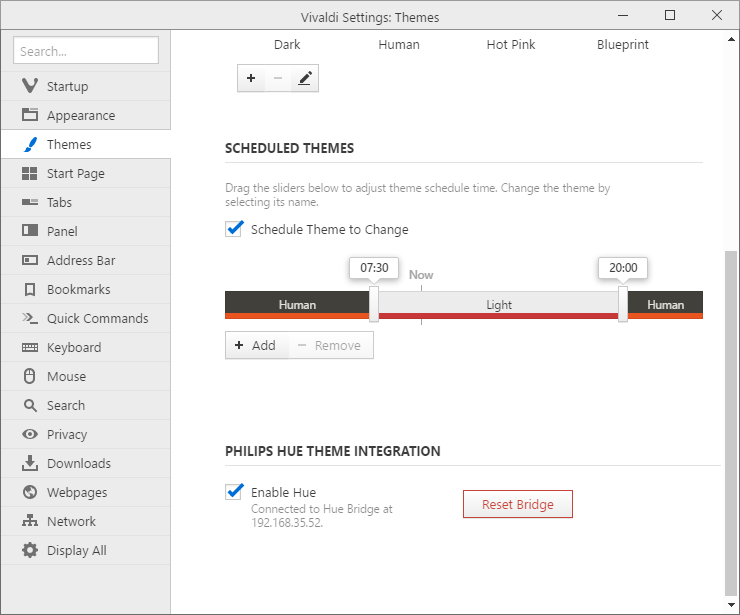 Vivaldi 1.5 is available now as a free download for Windows, Mac and Linux. Users can import data from a variety of browsers, including Opera (old and new versions), Chrome, Edge and Internet Explorer, but not Firefox (a HTML option is available instead).