Noontec ZORO II wireless headphones review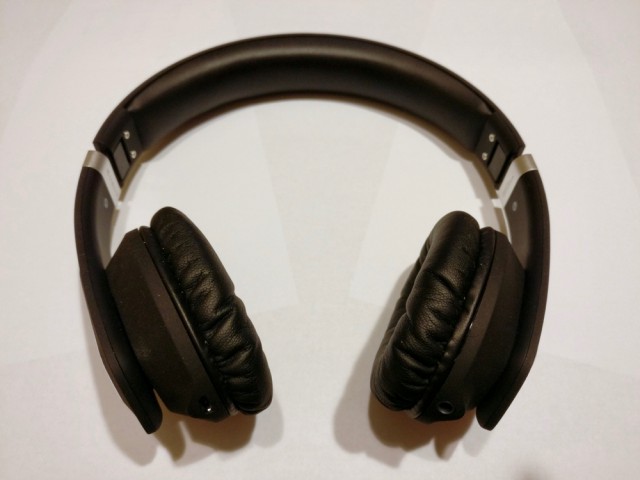 Wireless headphones are the future. Apple knows it, and pretty soon you will too. Let's face it, the good old 3.5mm jack is on its way out. Smartphone evolution will see to it. And when it will no longer be an option, many of us will come to realize that we have been living in the past for far too long After the first couple of minutes of using the Noontec ZORO II, this much was clear.
Noontec has designed the ZORO II for the discerning headphone buyer who is looking to get rid of wires but, at the same time, still enjoy a quality sound. This is the first pair of wireless cans that I have used and, I have to admit, I am really impressed by it. Needless to say, I am a convert now.
What's in the Box?
Noontec sent the Volcanic Rock Limited Edition version for review, which sits at the top of the range. The headphones have a black, textured finish, with the only touch of color being on the silver logos at the side. They are packed in a lovely carbon fiber-finished carrying case, which includes two cables in a slim pouch that is velcroed to the inside.
You get a 3.5mm cable to connect the headphones physically to a device and a microUSB cable (with a standard USB Type-A connector at the other end) so you can charge them using your laptop or a smartphone wall adapter.
Ease of Use
These are Bluetooth headphones, right? So, why are we even talking about ease of use? Well, because there are some things worth mentioning here.
The ZORO II can be paired with two devices at a time. This is a nice feature as you do not have to go through the whole pairing process every time you want to switch between, say, your smartphone and your laptop. You can also do the pairing via NFC, but I could not get it to work on my OnePlus 3.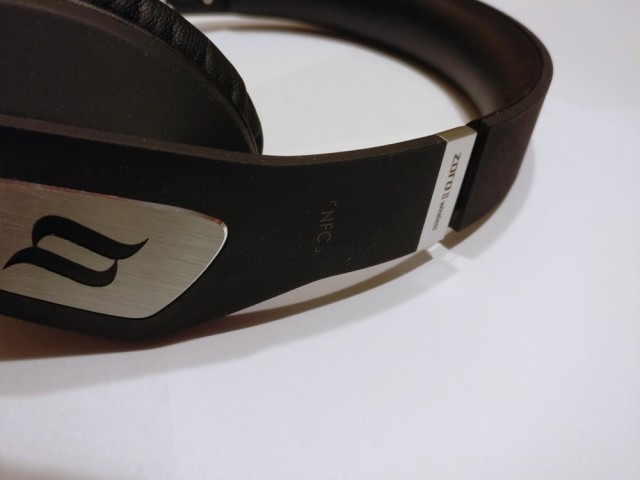 Normally, if you power the headphones on it will automatically connect to the last-used device. If you want to switch between them you have to disconnect the headphones from the first device and then hook them up to the other. Obviously, if the first is not within range, you can connect them to the second without issues.
Speaking of range, the ZORO II headphones have an amazing range. I can have music playing from my smartphone through a couple of concrete walls without issues. It is quite something; not all Bluetooth devices are as good in this department -- take the DKnight Big MagicBox for example.
The headphones, as you might expect, have volume controls. They are placed on the right can, with the play/pause/power button being on the left one. The volume buttons also enable you to skip to the next or previous song. This is pretty common on other headphones, so you should feel right at home with the ZORO II.
If you want to know how much battery there is left, with the headphones powered on you can double press on the power/play button and the four status lights above it will light up to give you an estimate. When it comes time to charge the ZORO II, simply plug a microUSB cable in the right can and you are ready.
If you want to connect the ZORO II to a device that does not have Bluetooth support (or you just want to connect them physically for some other reason), you can connect them directly using a cable -- plug it in the left can and you are good to go.
Sound Quality and Comfort
I do not consider myself an audiophile, but I do appreciate a pair of headphones that deliver quality sound. And the ZORO II does not disappoint -- they are, hands down, my favorite and the best headphones that I have used so far.
The ZORO II headphones are also very comfortable and feel natural on my head. There is no discomfort from wearing them for a couple of hours at a time. The padding on the cans is soft and molds to the ears nicely. Aiding the comfort factor is the low weight -- they come in at 190g -- and the light pressure on the ears.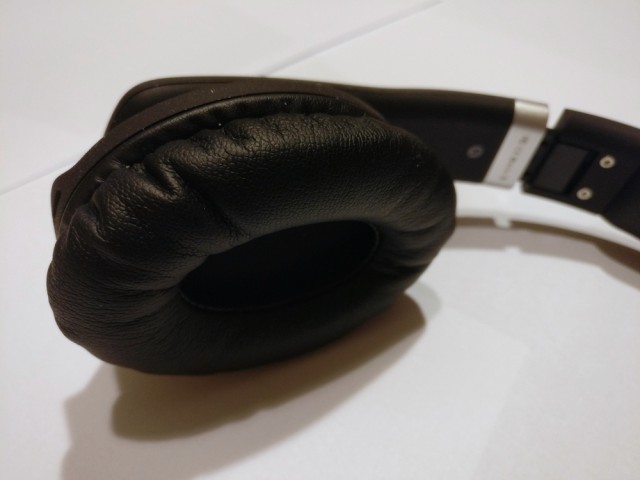 The sound quality is consistent as you raise the volume. Personally, I prefer to keep them on at no more than 50 percent. Just above that, they become unbearably loud. That's not a criticism, mind you, just my preference and tolerance level. If you are willing to go past it, you will appreciate that the ZORO II offers quality sound up to maximum volume.
They seal well, with little noise from the outside coming through. While listening to music, you'll be hard pressed to tell that someone is talking to you unless they're really close, raising their voice, and you're on a lower volume setting. I have not tried them outdoors, so I cannot really say how they fare when there's heavy traffic or loud noises.
I have tested the ZORO II on different genres, and the headphones did well no matter if it was a classical, pop or rock song. YouTube, which I find myself turning to quite often, does not provide the best quality sound, but songs still sound good -- even when you are listening to a live recording.
Battery Life
Wireless headphones are extremely convenient to use, but because they are battery-powered they only last until the 650mAh battery runs out. With the ZORO II, believe it or not, I have yet to need to charge them after lots of hours of use.
The battery life is amazingly good. Noontec quotes 35 hours of use, and while I have not tested this I believe that it will reach that mark and maybe exceed it. Standby is insane as well, at 1000 hours. Needless to say, I am very impressed.
Verdict
You can probably tell that I quite like the ZORO II. Noontec created a balanced pair of headphones, that get the wireless part right and provide quality sound at the same time. The only thing that you may not like is the price, which, for the version that I am reviewing here, is $159.99.
But, you do not have to get the limited edition. The ZORO II is also available in a $99.99 black and red combo and a $131.99 black version. You are paying a premium to have that textured look and carbon fiber case, but if you prefer a glossy finish then you should check out the other two trims.
Wireless headphones are not as cheap as their wired counterparts, and ZORO II is no different. But, if you can afford them, you will not be disappointed.
Photo Credit: Mihăiță Bamburic