BitFenix Whisper M quad-rail PSU is modular, efficient, and quiet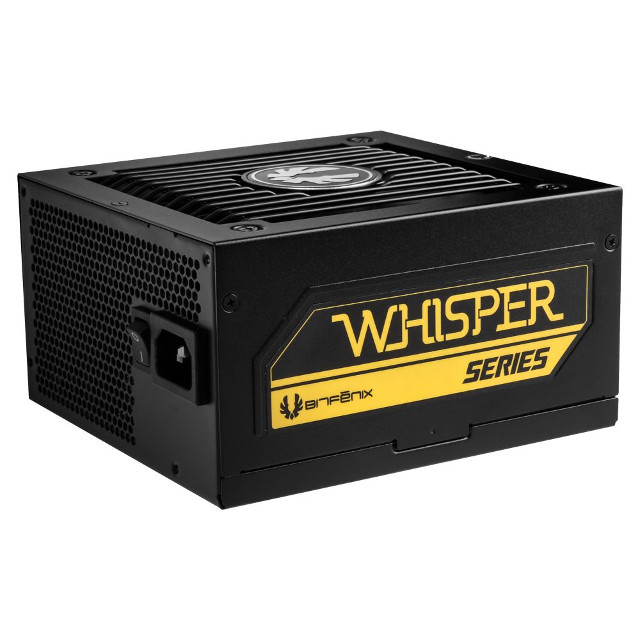 When building a computer, many people focus on performance and cooling. There is another aspect that is important to some consumers, however -- noise. Sometimes builders get so caught up in benchmarks, that they forget about how loud the tower may be. As a result, the computer could sound like a jet engine. This is unfortunate, as it can negatively impact the overall computing experience.
Luckily, more and more manufacturers are focusing on developing quiet products. Today, famed chassis manufacturer BitFenix unveils a high-quality quiet power supply unit. Dubbed "Whisper M", it should deliver a good balance of performance and quiet operation. The unit is fully modular, and is available in wattage ranging from 450 to 850. Best of all, it is very efficient (92 percent) too.
"As the name suggests, Whisper is an extremely silent power supply with an 80+ Gold Certified efficiency. Because of the high efficiency layout and use of high quality components, the Whisper is capable of functioning with a very low noise and heat level whilst providing stable currents at high loads. Thanks to the use of an Intelligent Fan Control Curve and a 135mm FDB fan that starts working at a much lower voltage of 3.5v the fan can operate at 500rpm ± 10 percent. Because of these unique features together with ultra-low noise levels and high life expectancy of the fan, BitFenix Whisper can operate at noise levels lower than 18dBA while PSU load is lower than 60 percent at 25°C", says BitFenix.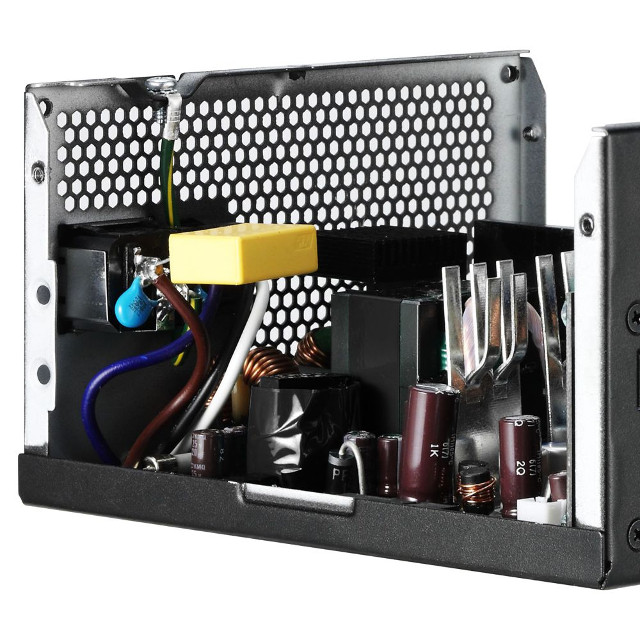 The company further explains, "a dedicated quad rail design together with an advance voltage switching circuit from +12V to minor rail provides the best stability and output quality. Due to the use of a separate DC-to-DC circuit to convert +12V to +5V and +3.3V, the output current from the Whisper is much more stable and smooth. The main quad +12V rails on all BitFenix Whisper models are dedicated as Motherboard + Peripherals, CPU, GPU 1 and GPU 2 (450W and 550W models only come with GPU1). All of these rails have dedicated Over Current Protection (OCP) circuits which protects components from damage due to over current and makes sure any failed component does not damage other components. Whisper can deliver full power on +12V rails due to the use of practically set current load limits on different rails. Unlike on traditional Multi Rail PSUs, Whisper have a higher current capacity on GPU Rails and other rails to support even the most power hungry graphics cards and other components based on the actual demand".
BitFenix is not just focused on performance and sound, but safety too. The company shares the below built-in protections. If anything does go wrong, however, it comes with a respectable 7-year warranty.
• Over Current Protection (OCP)
• Over Voltage Protection (OVP)
• Under Voltage Protection (UVP)
• Over Power Protection (OPP)
• Short Circuit Protection (SCP)
• Over Temperature Protection (OTP)
• No Load Operation (NLO)
• Surge & Inrush Protection (SIP)
This slideshow requires JavaScript.
Want to buy the 80+ Gold certified BitFenix 'Whisper M' PSU? It should be available soon at typical retailers like Amazon and Newegg. Unfortunately, an exact release date has not yet been announced. Also, pricing is unknown, but that will be revealed soon.