How to save Spotlight lock screen images to use as wallpaper in Windows 10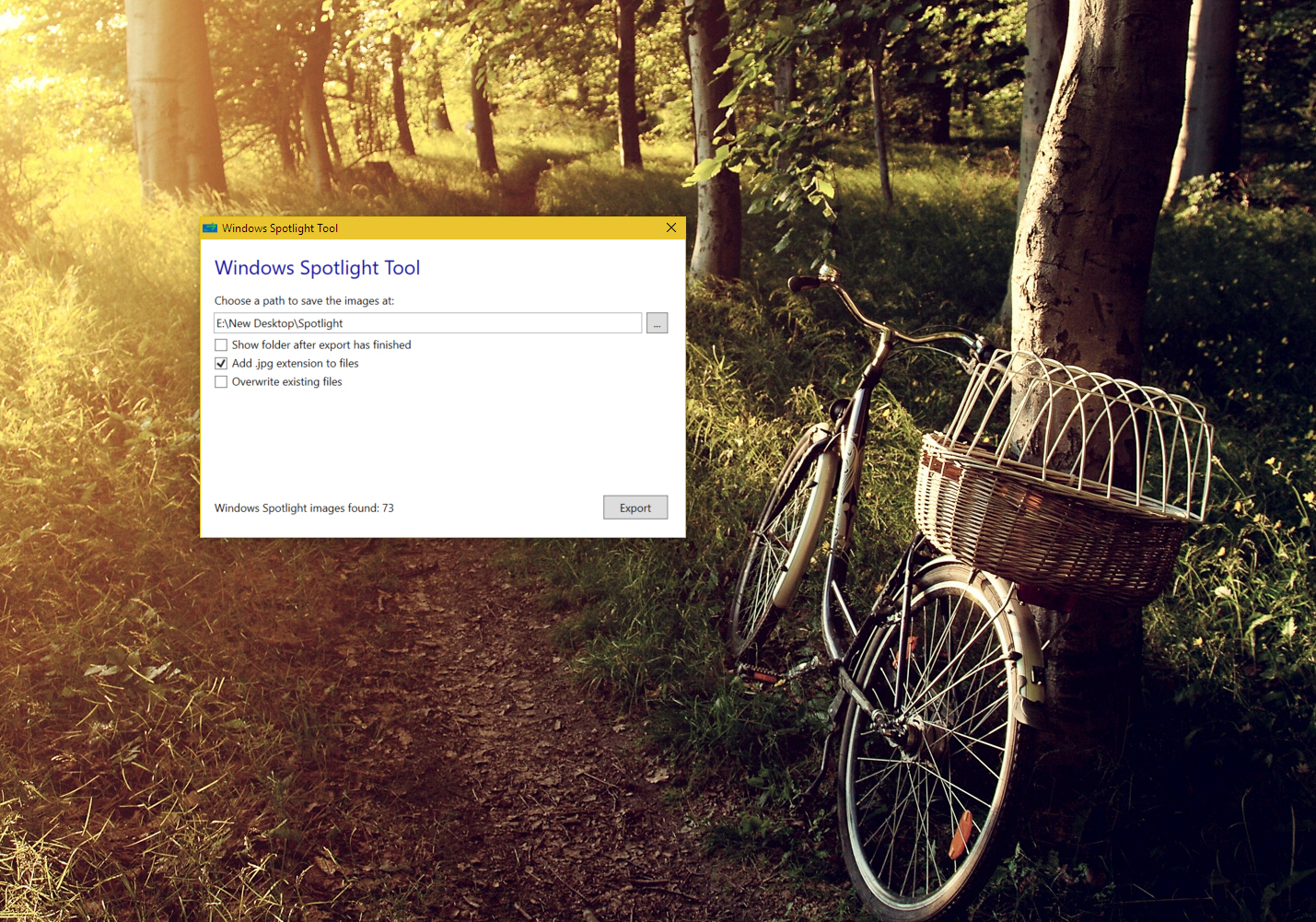 Windows 10 has a lock screen mode called Windows Spotlight that pulls attractive images from the web on a daily basis. In most instances, you'll only see these when you log on, or lock your PC.
If you see an image that you'd like to use as Windows wallpaper, you can't simply right-click and save it, but there is a way to easily export Windows Spotlight images to a folder so you can use them as desktop backgrounds.
Firstly, if you aren't currently using Windows Spotlight, right-click the desktop and select Personalize. Click on 'Lock screen', and change the Background setting to 'Windows Spotlight'. It will update the current image automatically.
Next, you'll need the tiny Windows Spotlight Tool. Run this, choose a folder to save the downloaded images to, and optionally choose to show the folder after the export has finished so you can pick a new desktop background.
By default the program will add a .jpg extension to the saved images, but you can disable this if required. The software can also automatically overwrite existing saved files if you want it to.
The program will tell you how many Windows Spotlight images have been found, and clicking Export will download them to your save folder.
When it's finished, go into the folder and you'll see all of the downloaded images. They'll have long garbage names like "3bce8d813a8004fee3e693befcfdf1cbb6e363eef57b70388357125dd9552ac1.jpg" but you can select them, and rename them using F2.
To use an image as your wallpaper, right-click it and select 'Set as desktop background'.