Plagued by Apple Calendar spam? Here's how to stop it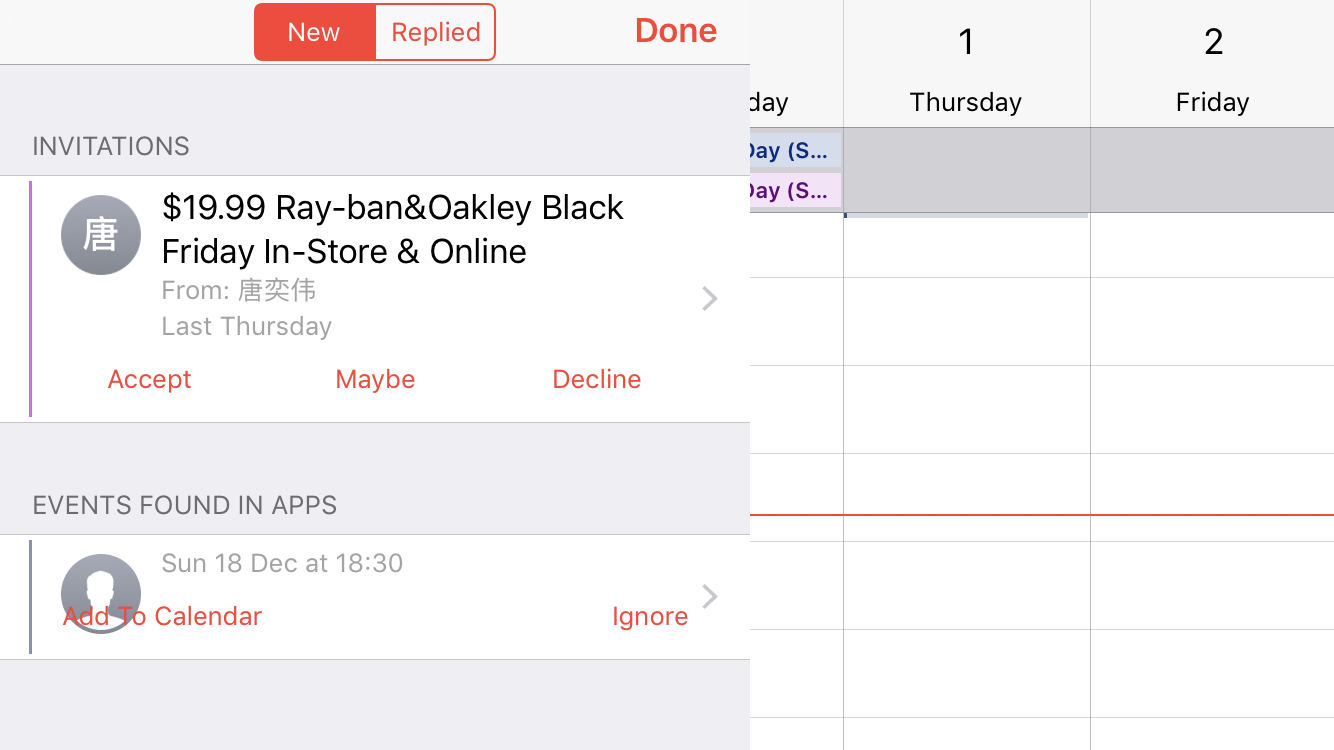 Recently a lot of people have been complaining about spam calendar invitations in iOS, and it's something I've experienced too -- particularly on Black Friday. "$19.99 Ray-ban&Oakley Black Friday In-Store & Online" said one unwelcome invitation.
While you can easily decline these invites, that's not the greatest idea because -- just like responding to a spam email -- it has the side effect of telling a spammer that your account is active. Thankfully, there is an easy way to stop them.
The problem happens because iOS and macOS automatically scan your inbox for invites so they can be added to the calendar. iCloud Photo Sharing is also affected.
To stop receiving invitations, you need to disable the auto-add calendar feature from your iCloud account.
To do this, follow these instructions:
Go to iCloud.com and login with your Apple ID and password
Go to Calendar. Click the gear icon and select Preferences
Click the Advanced tab
Next to Invitations, select the option to receive event invitations via email, rather than in-app notifications
Click Save
While not perfect, this is the best solution for now. Hopefully Apple will fix the issue -- or at least allow people to mark unwanted invites as spam -- in a future update.