Plex Media Player is now free to all users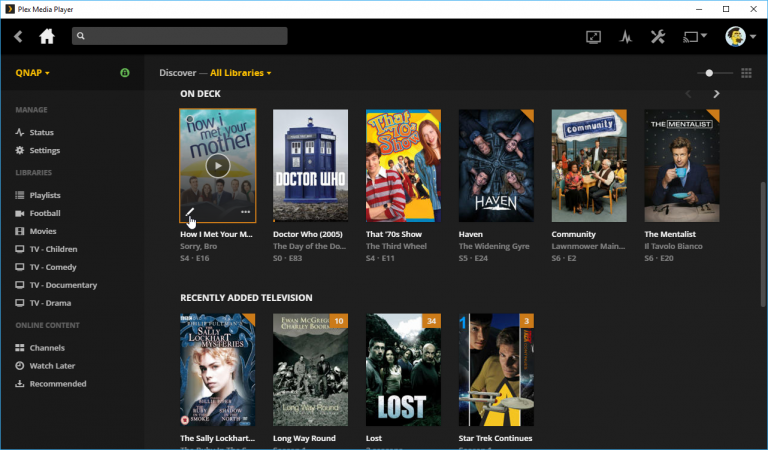 Non-Plex Pass holders rejoice -- Plex has made its desktop-friendly media player app for Windows and Mac completely free with the release of Plex Media Player 1.2.
Version 1.2 also introduces a major new feature -- when the app is run in windowed mode, it defaults to the web interface, allowing users to manage their server(s) remotely.
Plex Media Player provides Windows, Mac and embedded (including Raspberry Pi) users with a desktop front end for Plex's media platform. With the release of version 1.2, the app now offers two distinct user interfaces: home cinema, and web app.
When run full-screen, Plex Media Player provides the expected home cinema-friendly front end for browsing and consuming content. However, when users switch to windowed mode, version 1.2 now reverts to the web user interface to allow users to both manage as well as watch content.
This user interface is basically a wrapper for the web front end, so works in exactly the same way -- users can manage all aspects of their servers from the app, including adding and editing media, switching libraries and managing account settings.
Version 1.2 also includes a number of fixes: mp2-in-mkv decoding should now work correctly in Windows, as does enabling audio pass-through on new installs. There's also a fix for some music playback failures and Macs are now permitted to automatically switch GPU when required.
The app, which was previously restricted to those with Plex Passes, Plex's premium subscription, is now completely free to all users with Plex accounts and a functioning Plex Media Server setup. Plex has also announced general availability of an official Plex add-on for Kodi.
Plex Media Player 1.2.0 is available now as a free download for PCs running Windows 7 or later, and Macs running OS X 10.9 (Mavericks) or later. An embedded version -- including a Raspberry Pi build -- is also available.