Windows 10 Insider Preview Build 14977 arrives on the Fast ring -- but it's for Mobile only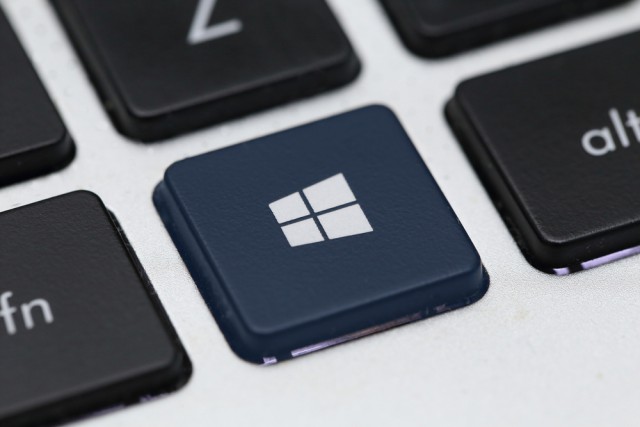 It's been a while since we had a new Windows 10 Insider build -- Thanksgiving got in the way of Microsoft's usual weekly schedule.
Today, the software giant releases Build 14977 to the fast ring, but it's for Mobile only. The PC build has a blocking bug that results in broken apps on an upgrade, so we'll have until next week for a new build for that platform.
SEE ALSO: Windows 10 Creators Update Preview Build 14971 for PC arrives on the Fast ring, includes Paint 3D, removes Command Prompt
The main addition in Build 14977 is you can now read unprotected EPUB ebooks on your mobile device. This is a feature that was introduced for PC in the last build.
Other changes, improvements, and fixes for Mobile include:
Changed the rendering technology used for many types of UWP app content.
Alarms sent by third party alarm apps will now break through Cortana's Quiet Hours.
Removed the top-level option in Notification Settings to disable alarms on the lock screen. For those who still wish to enable this setting, it's will continue to be available under the per-app notification settings.
Notifications from Settings can now be customized or disabled -- option is available under Settings > System > Notifications > Settings
Enabled OAuth support for Yahoo Mail accounts. This will improve sync reliability for those accounts, and provide a secure experience while browsing your email.
Fixed an issue where disconnecting and reconnecting a wired headset while watching a video might result the audio no longer working.
Fixed an issue Insiders may have experienced where certain music apps would unexpectedly stop playing music after a single song.
Fixed an issue where closing a tab in Microsoft Edge, exiting the app, and then relaunching it would sometimes result in Edge opening to a blank page with the closed tab's web address in the URL bar.
Fixed an issue where the Start Settings page wasn't rendering when opened on external screen while using Continuum.
Made a number of translation improvements.
Fixed an issue where, if the setting to show notifications above lock had been turned off, booting the device and immediately checking the Action Center while the phone was locked could result in the Action Center not displaying any notifications after the phone had been unlocked.
Fixed an issue Insiders may have experienced where the Camera app might not appear after using the hardware camera button while the screen was off or while on the Glance screen.
Fixed an issue where Bangla (Bangladesh) keyboard text prediction might stop working after entering character followed by a vowel mark.
Known issues for Mobile include:
Please avoid attempting to install new languages, keyboards, and speech packs on your phone. There is a chance these downloads may get stuck and not finish downloading. If you have existing languages, keyboards, and speech packs installed -- they will carry over when you update to new builds. You can use Windows Device Recovery Tool to go back to Windows Phone 8.1 or Windows 10 Mobile, install any languages, keyboards, and speech packs you need and then update to the latest build in the Fast ring as a workaround.
Windows 10 phones with 8GB of internal storage such as the Lumia 550 will likely receive an 0x800700b7 error when attempting to update to this build. For more details, head over to this forum post.
System related notification toasts (e.g. Bluetooth, USB/Autoplay, etc.) do not work.
Photo credit: charnsitr / Shutterstock