Doyodo RetroEngine Sigma is a Linux-powered classic video game emulation console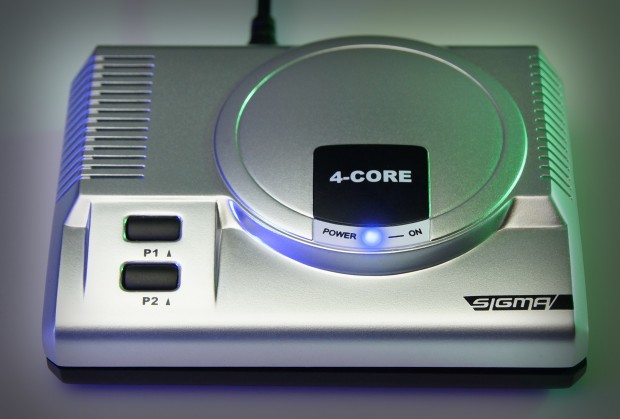 The Nintendo NES Classic is quite an amazing console. True, it is not as powerful as modern game systems like Xbox One and PlayStation 4, but it comes pre-loaded with many classic NES titles. Unfortunately, its strength is also its weakness -- those pre-loaded titles are the only games you can play. You cannot load other games, so you are stuck with what you got.
As an alternative, some folks use software emulation and ROMs on their computers to play countless video game titles. Of course, there are moral concerns here, as you are often downloading the games illegally -- unless you own the physical copy, that is. Even then, it is a gray area. Today, a company called Doyodo launches a new Linux-powered emulation console on Indiegogo. The device not only plays NES games, but Atari, Game Boy, PlayStation 1, Genesis, and more. You play using USB controllers. In addition, it can serve as a media player (with Kodi) or a full-fledged Linux desktop.
"RetroEngine Sigma is as simple as plug-and-play and requires no expertise or experience to set up. The system comes with several pre-installed games that work out of the box. Additionally, via an easy smartphone-guided setup procedure, gamers gain the ability to run a majority of retro video games released on such classic systems as Atari VCS 2600, Sega Genesis, Super Nintendo and more", says Doyodo.
The company further explains, "tiny but widely expandable, RetroEngine Sigma will ship as a fully-configured desktop computer preloaded with Armbian Linux Distribution and a one-click installer that allows users to easily configure network access over WiFi as well as customize their system setup with the help of their tablet or smartphone. No matter if your interest is writing a novel, surfing the web or watching shows and films on the big screen while kicking back on the couch, RetroEngine Sigma has you covered".
Doyodo shares the following features.
Complete video game system, including controller, 16GB storage, accessories and 15+ pre-installed, plug-and-play-ready branded games
Access to thousands of video games for many different classic console systems
4K Video Playback
Media center
Home computer
WiFi networking built in
Smartphone-guided setup for easy configuration
Compact, portable design
Deluxe version available with Bluetooth, Extra Controller and 32GB of storage space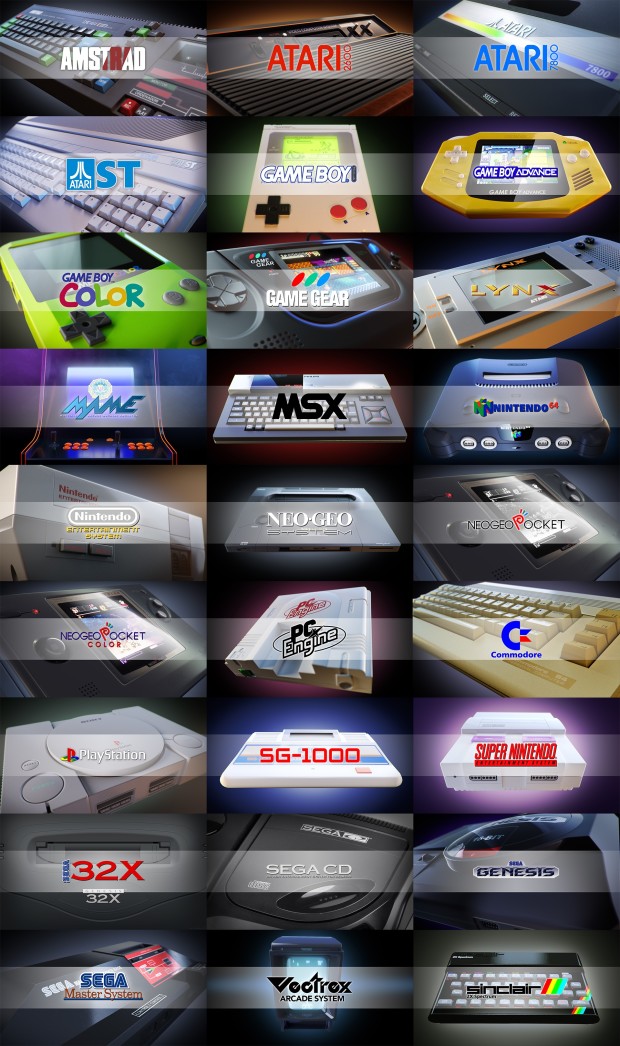 The Doyodo RetroEngine Sigma is powered by a Cortex-A7 chip running at 1.2 GHz. It is passively cooled. It has a Mali 400 MP2 GPU, and 512MB of DDR3 RAM. 802.11b/g/n is built-in -- Bluetooth can be added using a USB dongle. It outputs to your TV using HDMI.
If you want to back the project, you can do so here. There are different configurations and prices, so be sure to look through them before deciding. It has already been successfully funded, so it is definitely headed to mass-production. Backers should receive it by April 2017.