Conexant and Amazon bring Alexa to Raspberry Pi with 'AudioSmart 2-mic Development Kit'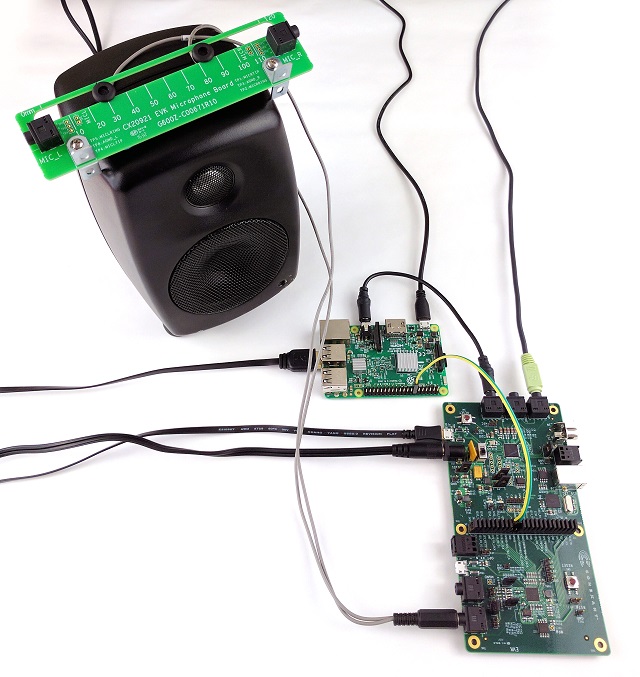 Amazon's Echo devices are incredible. I'll admit that I was a skeptic at first, but once I got my own, I was hooked. Not only can the Alexa voice assistant provide me with important data like weather, news, and traffic, but it can play music too. Most importantly, it serves as a brilliant IoT control unit. My house has several WiFi connected power outlets, and I can verbally tell Alexa to turn off my lamps. It can even control my television!
Much of Amazon's success with Echo and Alexa is thanks to third-party developers and hardware. Today, Conexant and Amazon announce the AudioSmart 2-mic Development Kit. This add-on for the Raspberry Pi should enable easier development of devices using Amazon's Alexa voice technology. This could ultimately lead to further growth and adoption of the Alexa voice assistant.
"Featuring the Conexant AudioSmart CX20921 high-performance Hands-free Voice Input Processor, and Alexa wake word technology, Conexant's AudioSmart 2-mic Development Kit for Amazon AVS will allow product developers to quickly and easily build products with Alexa that offer an ideal voice user experience. Enabling speech recognition and voice control from a distance requires overcoming substantial acoustic challenges related to echo cancellation, background noise, position of microphones, speaker placement and more. Conexant's dual-microphone voice processing solution is designed to recognize the Alexa wake word and deliver speech requests for processing from anywhere in the room, even in noisy, real-world conditions. The solution also enables voice barge-in capabilities, allowing users to interrupt their Alexa device when its playing sound. The AudioSmart 2-mic Development Kit will save engineering time and reduce costs related to developing noise robust voice-enabled devices", says Conexant.
Steve Rabuchin, Vice President Amazon Alexa explains, "we created our AVS for Raspberry Pi project to help expedite the development of Alexa smart home products," said "Conexant's AudioSmart 2-mic Development Kit for Amazon AVS unlocks serious voice capture capabilities, allowing developers to achieve a far better AVS user experience through vital voice processing technologies that overcome acoustic and distance challenges. Utilizing Conexant's AVS approved solutions will help third-party manufacturers quickly innovate with Alexa".
Conexant shares the following benefits of its AudioSmart CX20921 Voice Input Processor
Cost-effective hands-free voice interaction with only two microphones
Proprietary Smart Source Pickup™ technology both detects voice and cancels noise from any direction, even if it's coming from the same direction as speech
Voice barge-in enabled by full duplex stereo acoustic echo cancellation (AEC) - detects the Alexa wake word even during loud playback of music or voice prompts
High-dynamic range analog-to-digital converters (ADC), optimized for far-field, supports connections to analog microphones and PDM interfaces for connection to digital MEMS microphones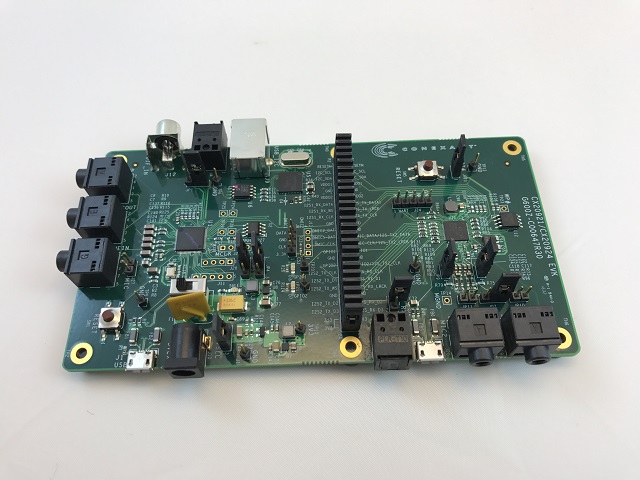 If you are a home user looking to leverage Alexa, this is clearly not for you. As you can see in the above video, setup is sort of comical -- a spaghetti-like mess of wires. In other words, this would not look very nice in your living room. Instead, home users should stick with the Amazon Echo. This AudioSmart 2-mic Development Kit is quite literally for developers.
If you are a developer and interested in trying this kit for yourself, you can learn more here. It is available for purchase immediately for $299. Please note that price does not include a Raspberry Pi.