Microsoft and Intel's Project Evo will 'raise the bar for what's possible with Windows PCs'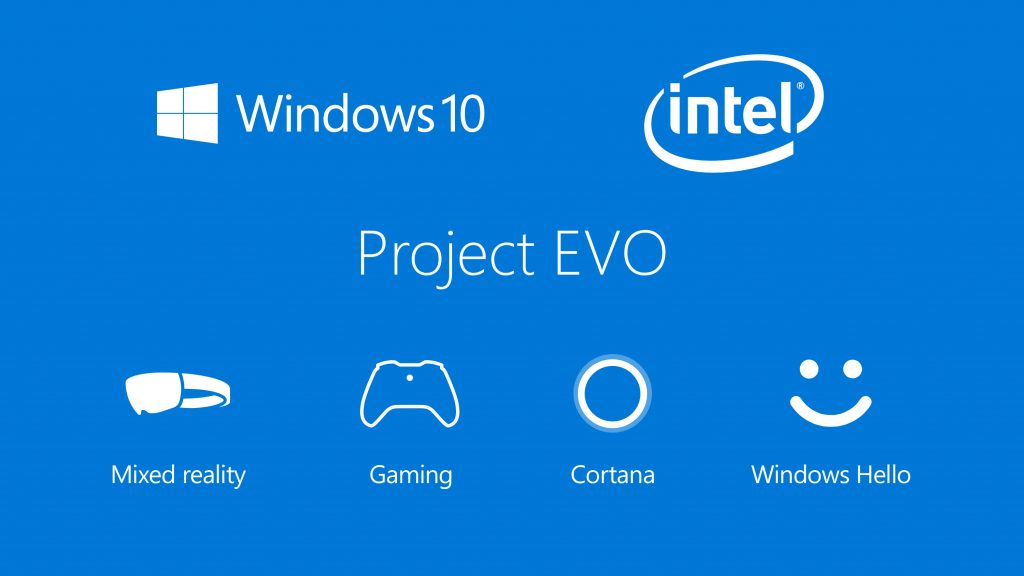 At the Windows Hardware Engineering Community event (WinHEC) in Shenzhen, China, Microsoft made several announcements, including news that it is working with Intel on a new venture, called "Project Evo".
The aim of this, according to Microsoft, is to "deliver all-new ways for devices to light up with the latest in advanced security, artificial intelligence and Cortana, mixed reality, and gaming".
So what does that mean in practice?
Firstly, there will be the inclusion of far-field speech communications so you can ask Cortana a question or play a song from right across the room. This feature actual debuted in the latest Windows 10 Insider Preview build yesterday, and will be part of the Creators Update.
Project Evo also promises the following:
The latest security capabilities to protect devices from malware and hacking threats, advances in biometric authentication with Windows Hello, sophisticated insights from Microsoft's Intelligent Security Graph, and additional world-class security intelligence and analytics from Intel.
Mixed-reality experiences for everyone through affordable PCs and head-mounted displays (HMDs) that blend the physical and virtual realities in ways no other platform can.
Gaming innovations like eSports, game broadcasting, and support for 4K, High Dynamic Range (HDR), Wide Color Gamut (WCG), spatial audio, and Xbox controllers with native Bluetooth.
Microsoft says this partnership with Intel "will extend these experiences to hundreds of millions of PC and HMD customers and raise the bar for what's possible with Windows PCs".