Dropbox comes to Xbox One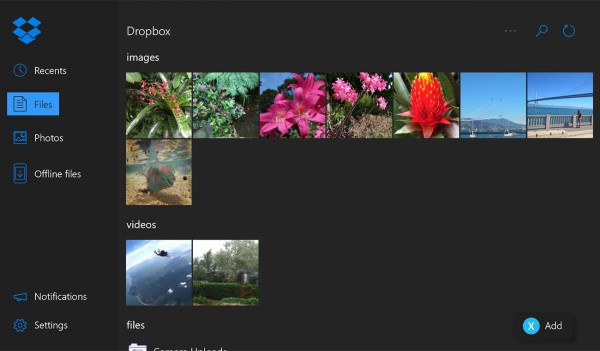 Dropbox is one of my favorite services -- something I am happy to pay for monthly. There are many cloud storage solutions out there, but I chose it for a very specific reason -- cross-platform compatibility. On a daily basis, I use iOS, Fedora, and Windows 10. Heck, I just ordered one of those fancy new MacBook Pro laptops too. Regardless of the operating system I choose, I know Dropbox will work for me.
Today, Dropbox comes to another platform and it is rather exciting. The Xbox One gets an app for the storage platform, letting you view photos and videos. If you own Microsoft's console, and back up your family photos to Dropbox (as I do), you can now easily view them on your big TV screen. How cool is that?
"We've made it easy to access all of your files from your computers, phones, and tablets. Today, we're bringing Dropbox to the biggest screen in your house with our new app for Xbox One. It's the first universal Windows app for cloud storage on the gaming console, letting you view and share your photos, videos, and other files from the cloud -- right on your TV", says Dropbox.
The company shares the following capabilities of the app.
Manage all of your files with a new interface optimized for TVs, using a gamepad or media remote
Upload and comment on files, and easily share them with friends
Stream your home videos directly from the Dropbox app, without downloading them, saving space on your hard drive
As someone who owns an Xbox One -- and has it hooked up in my living room -- this is great news. The next time I have friends or family over, we can view photos and videos without passing around a phone or tablet. This should contribute to a much more communal experience.
If you want to give it a go, you can download it on your Xbox One today. Sorry, Xbox 360 owners, it looks like you'll have to sit this one out.