Microsoft Edge will start blocking Flash by default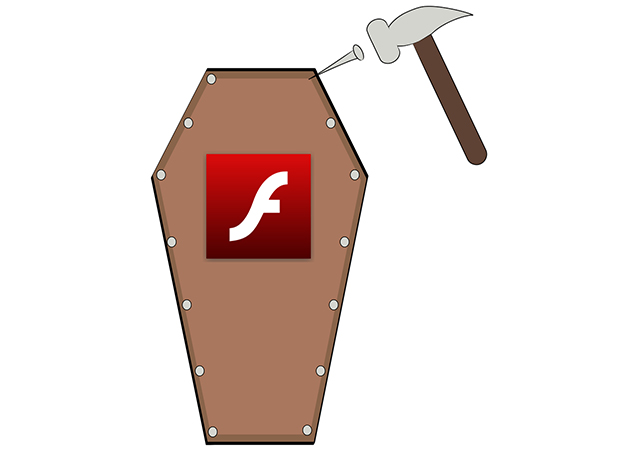 The Windows 10 Anniversary Update introduced a very welcome change to Microsoft Edge, the operating system's default browser. In a smart move, Microsoft gave users the ability to selectively pause non-essential "peripheral" Flash content, such as animations and ads.
That was always just going to be the start of things however, as John Hazen, Principal Program Manager Lead, Microsoft Edge, had previously promised "We are planning for and look forward to a future where Flash is no longer necessary as a default experience in Microsoft Edge". And today, that future got a little bit closer.
The software giant says in the browser's next release it will extend the current functionality and "encourage the transition to HTML5 alternatives by providing additional user control over when Flash content loads". In other words, it will start making Flash click-to-run.
The way it works is straightforward. As Crispin Cowan, Senior Program Manager, Microsoft Edge, explains:
Sites that support HTML5 will default to a clean HTML5 experience. In these cases, Flash will not even be loaded, improving performance, battery life, and security. For sites that still depend on Flash, users will have the opportunity to decide whether they want Flash to load and run, and this preference can be remembered for subsequent visits.
As was the case when Google made the move to "de-emphasize Flash in favor of HTML5", large sites that rely on Flash won't be affected by the change initially, although Microsoft will reduce the number of exceptions as time goes by.
The browser update will be rolled out as part of the forthcoming Windows 10 Creators Update next year, although Windows Insiders will have the chance to try it out in future builds.
Photo credit: WilleeCole Photography / Shutterstock