Windows 10 Creators Update gains a secret new System Reset option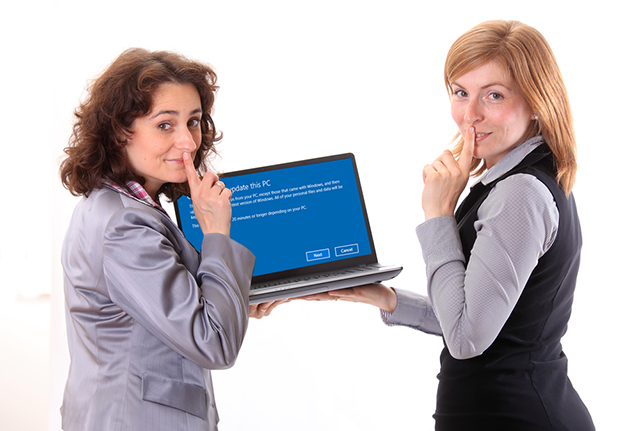 Over time, Windows can become sluggish, and beset with problems. A good system clean might be enough to keep you going a while longer, but not always. Worse, if you get hit with malware -- ransomware in particular -- or encounter major hardware problems, your only option might be to reinstall Windows.
Windows 10 offers users two choices here -- go into Settings > Update & recovery > Recovery. Click the Get started button under Reset this PC and you'll have the option to keep your files (removes apps and settings only) or remove everything (a total fresh start). However, in the Creators Update there's going to be a new option.
SEE ALSO: No more Windows 10 Insider Preview builds until next year, but there is some good news
While those two choices remain the same in the latest Insider Preview builds, Ghacks has noticed there's a new option tucked away.
If you run the systemreset -cleanpc command in Windows 10 (by typing it into the Start menu or Run box), you'll be taken to the Reset this PC settings screen. However, that's not the case in latest Insider Preview build.
When you run the command there, you'll now be presented with a single option called 'Clean up and update this PC'. This removes all of the apps, except those that come with Windows, and updates the OS to the latest version while leaving your personal files and data untouched. The process will, the message says, take 20 minutes or longer, depending on your PC.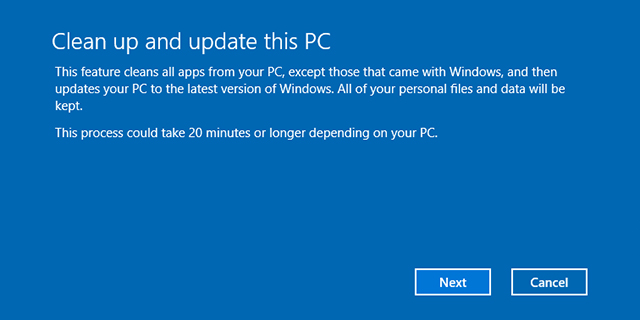 Whether Microsoft plans to offer only this option in the Creators Update, or add it alongside the other two choices isn't clear at this stage.
What do you think of this reset method?
Photo credit: Zsolt Biczo / Shutterstock