Electronic Frontier Foundation reveals its privacy and security wishlist for 2017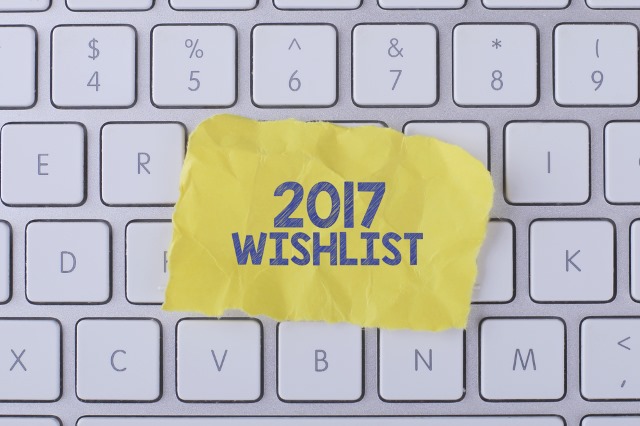 With the end of the year approaching, many people are looking back over 2016 and picking out the highlights. Others, however, are looking back to see what can be learned for 2017; this is exactly what digital rights group Electronic Frontier Foundation is doing.
EFF has drawn up a wishlist for 2017, outlining some of the things it hopes technology companies like Google, Twitter, Apple and Facebook will take action on. There are lots of familiar names on the list, and while some of the requests might seem a little hopeful, there is certainly scope for some of the changes to be implemented.
The wishlist is -- by EFF's own admission -- something of a list of challenges for the technology greats. 2016 saw numerous advances in security and privacy, but there is still clearly a great deal to do, particularly when it comes to users of popular online services.
Concerns about the sharing and misuse of data feature prominently in the list, with both WhatsApp and Google called out for needing to make changes. These are just two of the companies EFF wants to "step up and protect their users in what's likely to be a difficult year".
EFF's list -- which only contains "some of the things" the group would like to see happen next year -- covers all of the major players in the world of technology:
Google should make it possible for users to enable 2-factor authentication without having to give the company their phone number, however briefly.
Twitter should turn off the ability to reset your password over SMS when users enable 2-factor authentication.
Twitter should enable end-to-end encrypted direct messages.
Apple should enable some form of out-of-band verification for iMessage and Facetime.
W3C members should back our call to protect accessibility, security research, and innovation in DRM standardization.
Google should stop mining the data they collect from students using Chromebooks for advertising.
Facebook should stop making itself an arbiter of "authentic names" and allow people to use whatever name they want on their account.
WhatsApp should continue to allow users to opt out of data-sharing with their parent company, Facebook. Currently, the opt-out deadline has passed and new WhatsApp accounts do not have the option of opting out of data-sharing at all.
Image credit: nelzajamal / Shutterstock