Santa brought you an Amazon Fire TV with 4K Ultra HD? Here's what to do first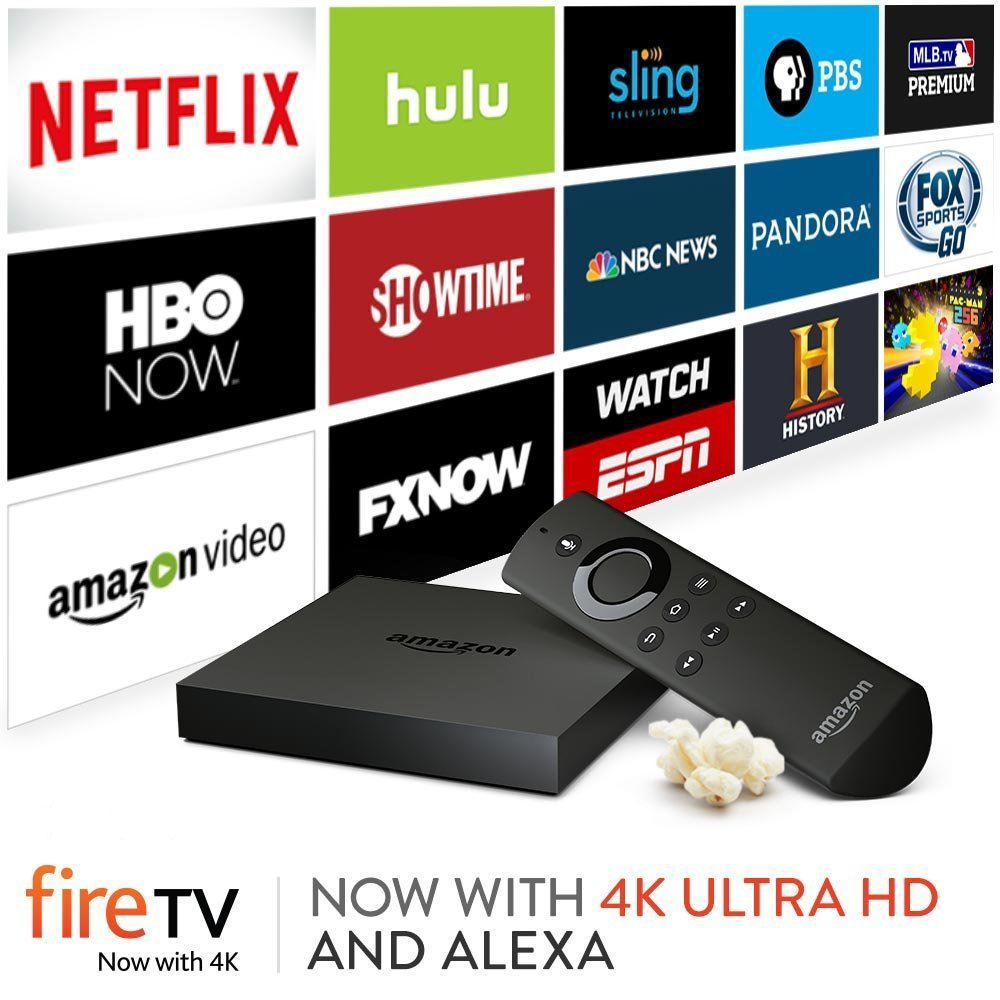 The Grand Tour, The Man in the High Castle, Transparent… just three good reasons why you might have opted for Amazon's powerful, yet diminutive TV box. Plus of course, it's also the gateway to loads more TV, movies, apps and games.
If you have a 4K TV, it's great source of UHD content (Amazon's original shows are available in that format) -- although you may want to skip paying $25.99 to watch a scaled-up Groundhog Day! Once you've excitedly opened the gift of a new Amazon Fire TV, here's what to do next.
Hopefully you'll have a spare HDMI cable to hand, or received one as bonus gift, as the Fire TV doesn't come with that. Connect the box to your TV set, add power and then connect it to the internet using either Ethernet (no cable supplied), or Wi-Fi. Follow the on-screen guide, and you'll soon be ready to start browsing and watching shows.
The Fire TV comes with a Voice search enabled, so you can search for anything to watch just by pressing and holding the Voice button and speaking your request. You can also download the app for your smartphone, and use that.
If you want to only search for Prime content, say "Prime only" when making your search requests.
If you have children and want to restrict their access to certain shows, you can set up parental controls. Open Settings, select Parental Controls, and then turn the feature on or off.
The Settings screen also lets you manage apps.
You can remove titles from your watchlist by opening the details for it and selecting Remove from Watchlist. Additionally, you can remove recently viewed items or recommendations by selecting it in Recent and then selecting Remove from Recent.
Amazon learns what TV shows and movies you like in order to make sure they start quicker for you. This feature is called, appropriately enough, ASAP. To clear this stored information, go to Settings > Applications > Amazon Video.
You can expand the box's available storage by plugging in a USB 3.0 stick (formatted to FAT32), and connect headphones via Bluetooth. For the latter, go to Settings > Controllers and Bluetooth Devices > Other Bluetooth Devices.
The screen saver images are lovely, but you can add your own. Upload some images to the linked Amazon Cloud Drive and then go to Photos on your Fire TV and set the images to use as a screen saver.
Finally, the remote has a useful shortcut menu, which you can access by holding down the home button.