OpenELEC 7.0 Linux distribution now available for PC, Raspberry Pi, and WeTek Core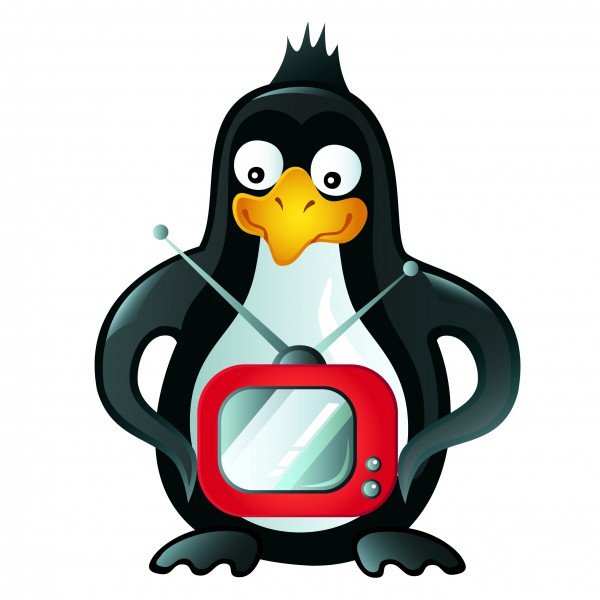 Most operating systems, like Windows 10 or macOS, are designed to do multiple things. After all, many people want their computers to serve many tasks, such as productivity, media, and gaming. Some operating systems, however, are targeted at a single use to minimize the overhead and maximize the power of the hardware. Not to mention, it can create a more immersive experience.
One such focused OS is OpenELEC. This Linux distribution is designed to serve as a media center -- nothing more, nothing less. Today, the popular distro reaches stable version 7.0. There are images for both x86 and Raspberry Pi 2 and 3, meaning there is a very good chance you own compatible hardware.
"The OpenELEC 7.0 (internal version 7.0.0) release has been published. Users running OpenELEC 6.95.1 or later with auto-update enabled will be prompted on-screen to reboot and apply the update once it has been downloaded and enabled in some hours. Users running older OpenELEC releases or with auto-update disabled will need to manually update", says Stephan Raue, maintainer, OpenELEC Mediacenter Project.
Raue further says, "OpenELEC 7.0 release contain a Kodi major version bump. If you are updating from OpenELEC 6.0 or earlier we strongly recommend you perform a full backup before performing a manual update. If you experience issues please perform a soft-reset to clear OpenELEC and Kodi settings".
The OpenELEC Mediacenter Project shares the following major updates.
Platform changes:

New Platform WeTek Core supported with a own Build
WeTek Core is the best Android TV box you can have to watch IPTV, Movies and TV Shows while you relax on your sofa.
With an AMLogic S812-H, 2GHz Quad-core processor, 4K Support and 8-bit H265, this box will give you all entertainment you are looking for.
Merged Nvidia_Legacy build to Generic build.
Users who used the Nvidia_Legacy build now have to use our Generic build.
Core OS updates and changes (old version in brackets):

ALSA updated to 1.1 (1.0.29)
Binutils updated to 2.26 (2.25)
GCC updated to 5.3 (4.9)
glibc updated to 2.23 (2.22)
Python updated to 2.7.13 (2.7.3)
LLVM updated to 3.8 (3.6)
Linux kernel updated to 4.4 (4.1)
Mesa updated to 11.2 (11.0)
ffmpeg updated to 2.8 (2.6)
libva updated to 1.7 (1.6)
connman updated to 1.31 (1.23)
libnfs updated to 1.11 (1.9)
libressl updated to 2.2 (2.1)
systemd updated to 229 (219)
xorg-server updated to 1.18 (1.17)
Driver and firmware updates and changes:

updated WLAN drivers and firmware
added new AMDGPU driver for new AMD Graphic cards
updated Intel Graphic driver
merged Nvidia with Nvidia legacy driver to support old and new Graphic cards with one build.
Kodi updates and changes (old version in brackets)

Kodi updated to 16.1 final (15)
New features

Bluetooth Audio support (see below)
OpenVPN reincluded
This slideshow requires JavaScript.
In addition to x86 and Raspberry Pi, OpenELEC 7.0 supports the WeTek Core media box. If you don't know what that is, you aren't alone. After looking it up, however, I am quite intrigued. You can view some notable specs below, and some images above. While you can normally buy it here, it appears to be sold out for now.
CPU: Quad Core (AMLogic S812-H)
GPU: Octa-core Mali-450MP
Storage: 8 GB NAND
RAM: 2 GB DDR III
WiFi: 802.11 2.4/5 GHz
Bluetooth 4.0
MicroSD card slot
2x USB 2.0
HDMI, S-PDIF
6-Axis RCU with Microphone
DRM: Google WIDEVINE LEVEL 1
Dimensions (mm): 30 x 108,8 x 130
Ready to download OpenELEC 7.0? You can download the appropriate version for your hardware here.
Photo Credit: annanizami / Shutterstock