Lenovo unveils new ThinkPad X1 Carbon, Yoga, and Tablet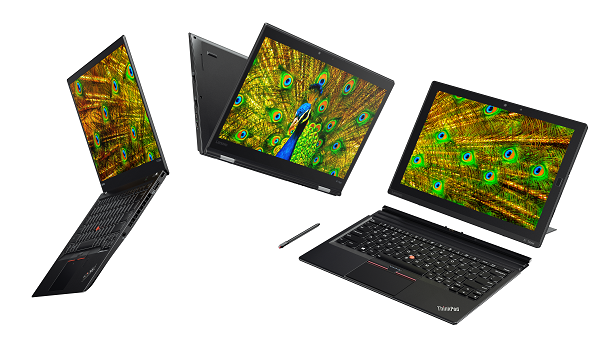 A week after updating a large number of devices in the ThinkPad range with new Intel "Kaby Lake" processors, Microsoft Precision TouchPads and Windows 10 Signature Edition, Lenovo now unveils a refresh for the ThinkPad X1 line that is meant to improve mobility, connectivity, and usability.
The ThinkPad X1 Carbon is one of the three updated devices in the ThinkPad X1 line, which is showcased at CES 2017. Like other new ThinkPads, it gets a Precision Touchpad, but it is also smaller, offers more battery life, can be had with a Qualcomm modem, packs Thunderbolt 3 ports, and offers expanded docking capabilities. Oh, and it's also launched in a silver trim.
The new ThinkPad X1 Carbon packs a 14-inch IPS display and weighs 2.5 pounds. It promises up to 15.5 hours of battery life, based on the MobileMark 2014 benchmark, which Lenovo says is enough to "board one of the world's ultra-long-haul flights and have enough juice on arrival to message home".
The Snapdragon X7 LTE-A model is touted to provide transfer speeds up to three times faster (up to 300Mbps for downloads). Thanks to an antenna placement redesign, it can be paired with a WiGig connectivity option. The Thunderbolt 3 ports are joined by USB 3.0 ports and an HDMI port.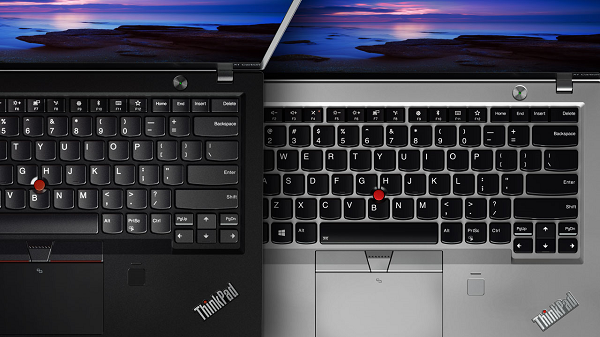 There is also support for Windows Hello, that you can take advantage of using the face-recognition Infrared camera or the fingerprint sensor. Last but not least, it offers FIDO-enabled biometric authentication for PayPal -- it's the first business-class laptop to have it, according to Lenovo.
The ThinkPad X1 Carbon will be available from February. Prices start at $1,349.
Moving on to the new ThinkPad X1 Yoga, which will also be offered in silver, it packs the same convertible design we have come to expect from a Yoga device, but it adds an OLED display option, that can cover the Adobe RGB color space in full, redesigned Pen Pro stylus, improved keyboard, which fully retracts in tablet mode, and up to 15 hours of battery life.
Lenovo says that the ThinkPad X1 Yoga shares some of the changes with the ThinkPad X1 Carbon, like the availability of Thunderbolt 3 ports and beefed-up security features. It will also be available starting in February, with prices kicking off at $1,499.
Last but not least we have the latest ThinkPad X1 Tablet. It's a hybrid device that now gets port expansion and up to five more hours of battery life. There is also an integrated projection option, simplified serviceability, and a wide range of docking options.
The ThinkPad X1 Tablet will be available a month later than the other two devices, starting in March. The base version will cost $949.