Linksys unveils Velop Tri-Band AC2200 802.11ac modular mesh Wi-Fi router system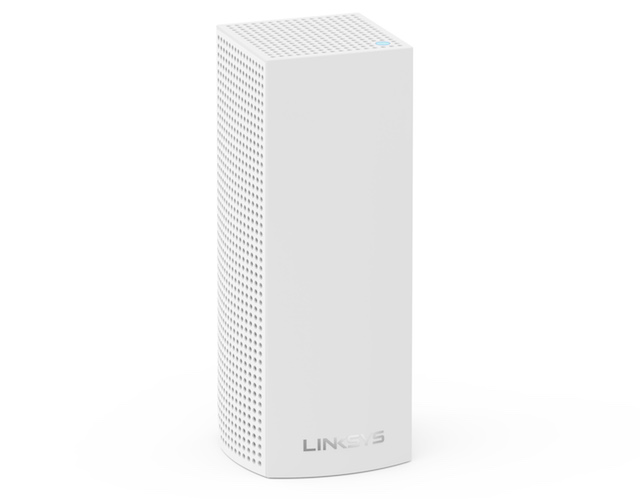 When buying a wireless router for your home, there are several things to consider. First off, you must determine your budget. Then, it is wise to target a reputable brand, such as Linksys, Netgear, Belkin, or TP-Link. Lastly, you should figure out how much range you need, based on the size of your home.
If your home is particularly large, mesh router systems, such as Google WiFi, can be a godsend. Rather than leveraging a single router, multiple access points work together to blanket your home in glorious Wi-Fi. Today, Linksys unveils its mesh offering, and it looks amazing. Dubbed "Velop", it is not only chock-full of solid specs and features, but it is very pretty too. Heck, you can even set it up easily using Bluetooth and a mobile app!
"Velop is a high performing modular Wi-Fi system built with Dynamic Tri-Band technology that works seamlessly to create a high-range mesh network. Unlike traditional routers with range extenders, Velop's Tri-Band Wi-Fi mesh system provides Wi-Fi throughout your entire home without lag or buffering. Velop Nodes work with all home types, and each one increases Wi-Fi range 2,000 sq. ft. so you can add more to growing mesh network. Nodes work together as one mesh system, giving you a single Wi-Fi name and password, and the freedom of not having to switch networks. Compact, and sleek in design, nodes can be placed in open spaces without unsightly connected cables and works with Amazon Alexa," says Linksys.
The company further explains, "each Velop 'node' is a powerful Tri-Band AC2200 device that serves as router, range extender, access point, and bridge which provides users the future proof technology they need as they bring new and more devices into the home. Each node is configured during setup by the accompanying Linksys app (available for iOS and Android), which provides the industry's simplest and most intuitive setup leveraging Bluetooth to securely communicate between the mobile device and each node. After setup is complete, the Linksys app serves as a powerful Wi-Fi management tool with useful features, such as guest access, parental controls, device prioritization, and more. Velop helps users get the most out of their broadband subscription by delivering 100 percent of their Internet speed to the edge of their network. Velop is available in 3-pack, 2-pack and 1-pack options. Linksys is launching Velop globally with retail, ecommerce, and service provider partners, including Best Buy, Amazon, Curry's, PC World, and PCCW".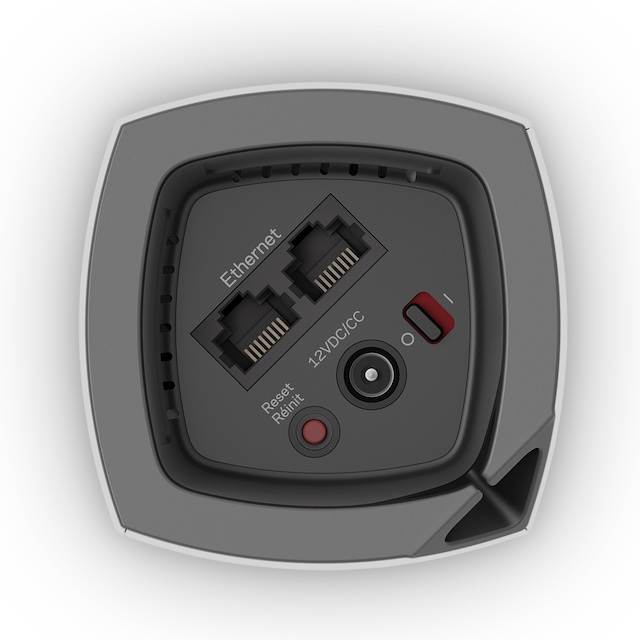 Where Velop sort of falls short is with wired Ethernet connections. Each unit features just two Ethernet ports. The unit that connects to your modem will have just one LAN port available, which could be a problem for those with many wired devices in that same room. The additional units, however, can use both ports for LAN, meaning if you have wired devices scattered around your home, this could prove superior to single-router setups with four or more LAN ports. In other words, it could be a weakness or a strength depending on your needs.
Linksys shares the following notable specs.
Wi-Fi AC2200 (867 + 867 + 400 mbps) Simultaneous Tri-Band with mu-mimo
2.4 GHz radio - 400 Mbps
5 GHz radio 1 - 867 Mbps
5 Ghz radio 2 - 867 Mbps
IEEE 802.11B/g/n – 2.4 GHz – 256 QAM support IEEE 802.11B/n/ac – 5 GHz – 256 QAM support
Beamforming for 2.4 GHz and 5GHz bands
Processor: 716 MHz Quad Core ARM Cortex-A7 processor
Storage: 4 GB
RAM: 512 MB
Six antennas and high powered amplifiers
Bluetooth 4.0/LE for Secure and Easy App Based Set-up
Security: WPA2 personal wireless encryption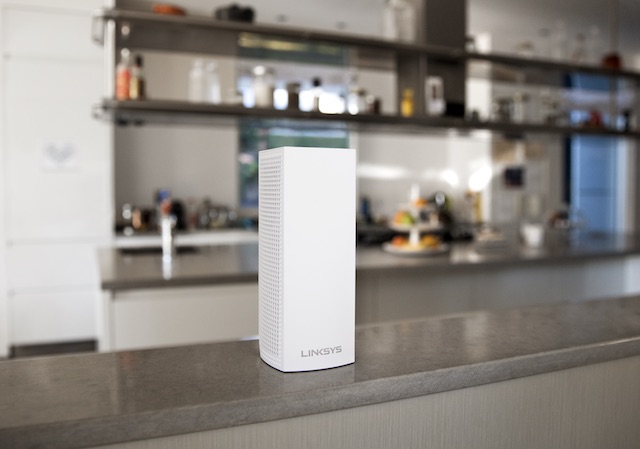 If you are interested in purchasing Velop, one unit will cost $199 when it launches on January 15, 2017. While one will work fine on its own, the mesh magic works when you use multiple units together. Luckily, Linksys is offering savings when you buy multiple Velop routers together. The 2-pack costs $349, while the 3-pack is $499.